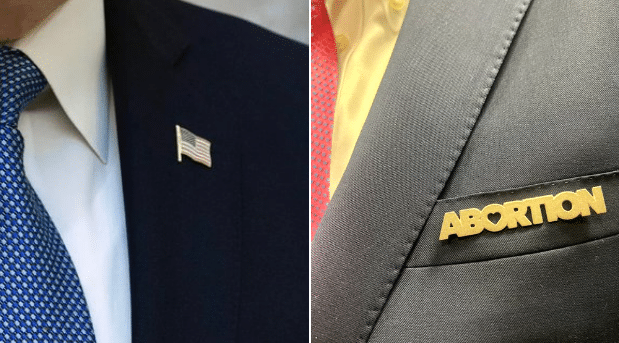 At Joe Biden's State of the Union Address Tuesday night, several Democrats replaced American flag pins with "abortion" pins.
This should tell you all you need to know about the Democrats' priorities.
The "abortion" pins have a heart shape inside of the "o". They love abortion!
Senator Ed Markey bragged about it in a tweet: "I'm wearing my abortion pin from @PPFA to tonight's State of the Union address. Abortion is essential healthcare and we need to codify this right."
RINO Mitch McConnell ditched the American flag pin and wore a Ukraine flag colored tie instead!