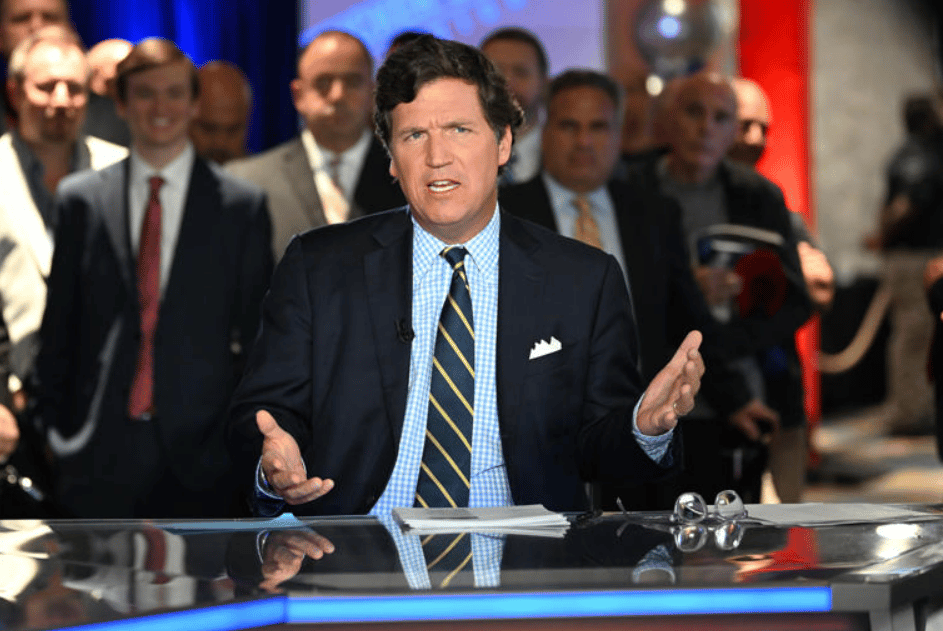 The January 6th committee, led by Democrats and two RINOs (Liz Cheney and Adam Kinzinger), solely focused on President Trump and ensuring that he went to jail.
Ever since it was announced that Tucker Carlson's team of producers are analyzing the 44,000 hours of January 6th footage, Democrats have been in full blown panic mode.
Which begs the question… Why? If what they have been telling us about what happened on January 6th, 2021, for two years were true, why wouldn't they want us to see the receipts? Wouldn't they want the world to see what "horrible" people these Trump supporters are?
They are trembling in terror over their possible political destruction after this footage is released.
For example, House Minority leader Hakeem Jeffries is losing it over the imminent release of the tapes. He just released a panicked press release saying:
"I write with respect to public reports that extreme MAGA Republicans in the House have provided tens of thousands of hours of sensitive Capitol security footage to a FOX News personality who regularly peddles in conspiracy theories and Pro-Putin rhetoric. At present, we are working to confirm the precise nature of the video transfer, particularly as it relates to the events connected to the violent insurrection on January 6, 2021," he said.
"The apparent transfer of video footage represents an egregious security breach that endangers the hardworking women and men of the United States Capitol Police, who valiantly defended our democracy with their lives at risk on that fateful day. Unfortunately, the apparent disclosure of sensitive video material is yet another example of the grave threat to the security of the American people represented by the extreme MAGA Republican majority. Together, we will continue to defend our democracy and the well-being of the law enforcement community that protects the Capitol," he added.
Rep. Adam Schiff (D-CA) released a statement on Twitter outright lying about Tucker and claiming releasing actual camera footage would fuel "dangerous conspiracy theories."
Which, of course, is absurd.
ICYMI, Schiff doctored texts between Mark Meadows and Rep. Jim Jordan (R-OH).
Rep. Jamie Raskin (D-MD) is falsely claiming that releasing the footage is "MAGA propaganda" and calling Tucker a "pro-Putin" journalist.
Here is far-left Rep. Ritchie Torres (D-NY) complaining that handing off the J6 footage to Tucker is "as insane as appointing Marjorie Taylor Greene to the Homeland Security Committee", both of which are excellent moves.
Kinzinger whined that McCarthy should have shared this footage with Congress and investigators instead. Of course, they already had their chance and had access to the footage and chose not to share it with the American public.
The former chairman of the now disbanded House Jan. 6 Committee, Rep. Bennie Thompson (D-Miss.) expressed his concerns in a statement he shared with Reuters.
Brace for impact.