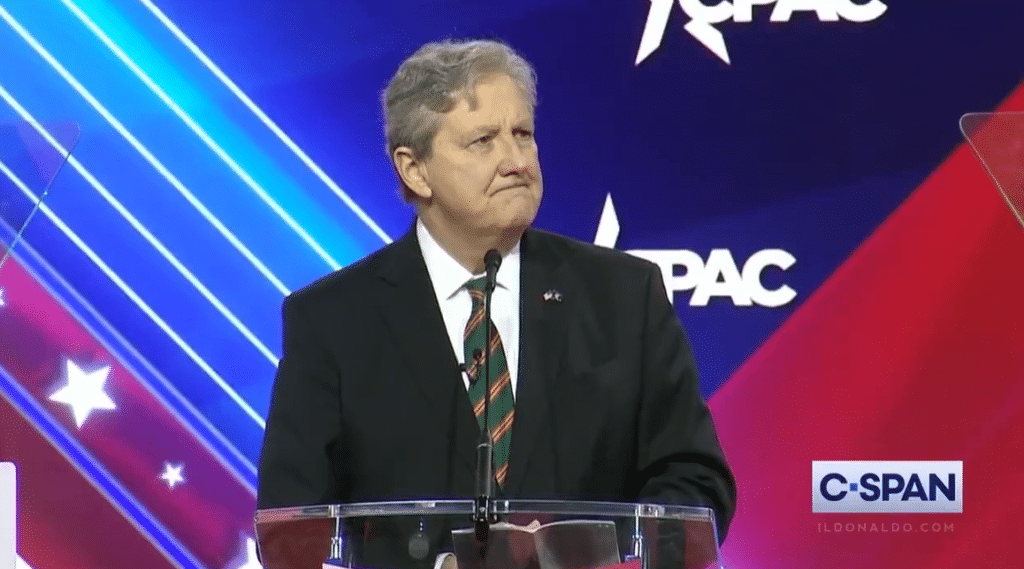 During the Conservative Political Action Conference (CPAC) in National Harbor, Maryland, Senator John Kennedy (R-LA) shredded Joe Biden and his administration for their many failures.
Sen. Kennedy is known for saying exactly what is on his mind. What he says is usually spot on and delivered in a hilarious way.
"I do not hate anyone. I look for grace wherever I can find it, so I say this gently: The Biden administration sucks… President Biden has been spectacularly awful," Kennedy told the crowd.
"If you put President Biden in charge of the Sahara Desert, he would run out of sand."
"If the aliens landed in Washington DC tomorrow, and said 'take me to your leader', it would be embarrassing."
Watch:
The Washington Examiner reported:
"I do not hate anyone. I look for grace wherever I can find it, so I say this gently: The Biden administration sucks," Kennedy said, naming its handling of matters including the border, the Afghanistan withdrawal, and COVID-19, concluding, "President Biden has been spectacularly awful. If you put President Biden in charge of the Sahara desert, he would run out of sand. If the aliens landed in Washington, D.C., tomorrow and said, 'Take me to your leader,' it would be embarrassing."

Kennedy said the egos of people in government make him wonder how some of them "made it through the birth canal" and said the Right would need to "get some new conspiracy theories because all the old ones came true."
Some reactions from Twitter: