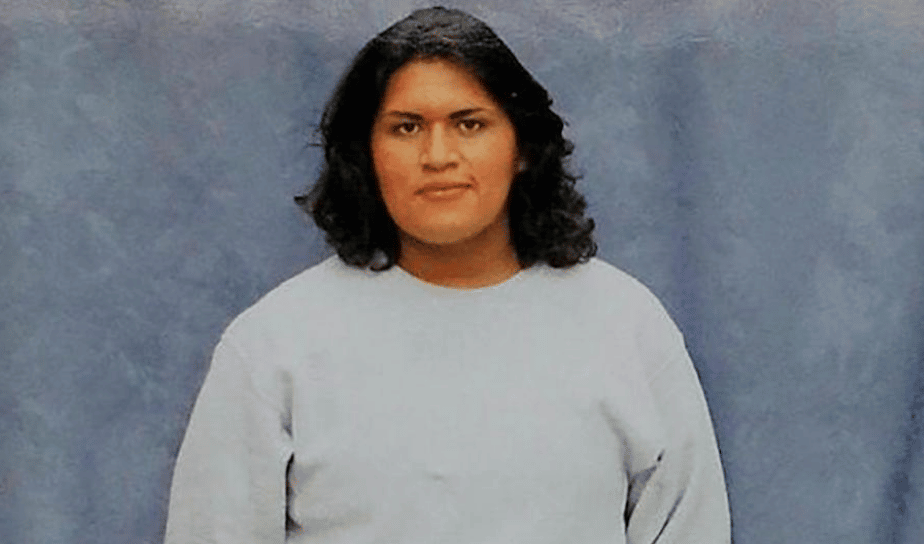 A violent sex offender has been awarded more than $2.5 million in legal fees after suing the state for withholding "gender affirming care" while he was incarcerated for raping a 15-year-old boy.
The cost will not come out of taxpayer dollars, instead, it will be covered by Corizon Correctional Healthcare under a separate agreement with the state.
Adree Edmo, formerly known as Mason Edmo, first launched a lawsuit against the state of Idaho and the state department of correction's medical provider, Corizon Correctional Healthcare, in 2017 after being denied gender affirming surgeries.
In the lawsuit, Edmo asked a judge to order the state to allow him to change his name and provide him with access to gender-appropriate clothing. Edmo, who was housed in a male prison at the time, also demanded a transfer to a women's facility.
U.S. District Judge B. Lynn Winmill ruled in 2018 that the state must provide Edmo with the surgery and said that continuing to deny the treatment would place him at risk of irreparable harm. Edmo had shown that he had a serious medical need for the surgery because he had severe "gender dysphoria" — a condition that is said to occur when the incongruity between a person's assigned gender and their gender identity is so severe that it impairs their ability to function.
The state appealed, arguing that medical professionals agreed that Edmo did not qualify for the surgery due to his uncontrolled mental health issues, noting that he had refused to participate in therapy in preparation for the surgery.
"We cannot divert critical public dollars away from the higher priorities of keeping the public safe and rehabilitating offenders," Idaho Governor Brad Little said in a statement in 2019. "The hardworking taxpayers of Idaho should not be forced to pay for a convicted sex offender's gender reassignment surgery when it is contrary to the medical opinions of the treating physician and multiple mental health professionals." 
The appeal was unsuccessful, and the surgery on the convicted child rapist went ahead at the expense of taxpayers, making Edmo the first person in the country to receive court-ordered "gender confirmation" surgery in prison. His wish to be transferred to a women's prison to serve the remainder of his sentence was granted in 2020 and he was released in 2021.
Edmo asked Winmill to award him more than $2.8 million in attorney's fees and other court expenses. He was represented in the case by seven different attorneys, including Boise attorneys Deborah Ferguson and Craig Durham, lawyers with the National Center for Lesbian Rights, and representatives from several other law firms.
The judge lowered that figure to roughly $2.5 million after agreeing with the defendants that some of the charges were too high — including hourly rates for a few hearings that multiple attorneys attended.
More from Reduxx:
During the case proceedings, Edmo claimed he had been living as a woman prior to his incarceration, and that his gender dysphoria was severe. But in 2018, one of his past victims spoke to media and contested his narrative.

Brady Summers, who dated Edmo for two years, said that Edmo had not been living as a woman before going to prison and had always presented as a masculine gay man.

"Never once indicated anything of gender dysphoria," Summers said, recounting his experience with Edmo, "He was a predator. He, on several occasions, had his way with me. It was brutal."

Summers was subjected to continuous abuse by Edmo during their relationship, which had been the first Summers had ever been in after coming out.

"He would beat me on a constant basis. I had to keep my head low. I had to be careful what I said, careful what I did. And the final straw of me escaping was him beating me with a frying pan."

Edmo did a stint in jail for the abuse, but attempted to reconcile with Summers once he was released. Not long after, Edmo sexually assaulted an underage boy at a house party. Edmo was charged with the sexual abuse of a child under the age of 16, and sentenced to 10 years in prison for the crime in 2012.
This naturally raises the question of whether women being incarcerated with violent male sex offenders would fall under the same category of "cruel and unusual punishment".
According to Reduxx, Edmo is not currently required to register as a sex offender, and social media activity since being released from prison mentions traveling across the United States to multiple destinations including Nevada and California.