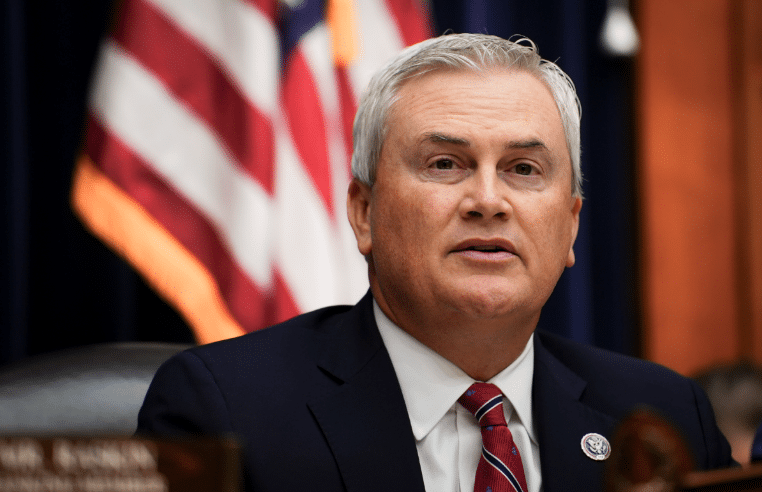 New evidence has surfaced indicating that the office of then-Vice President Joe Biden colluded with associates of Hunter Biden's business ventures.
House Oversight Committee Chair James Comer (R-KY) sent a letter on Wednesday ordering the U.S. National Archives to hand over unredacted emails between then-Vice President Biden and his son Hunter. These records pertain to Hunter's overseas business dealings, which include his lobbying on behalf of the Ukrainian energy company Burisma. The Oversight and Accountability Committee has urged the National Archives to release unredacted versions of these records, as the versions currently available on their website are heavily redacted.
The letter emphasizes that complete versions of the records are relevant to the Committee's investigation into the Biden family. It cites instances, such as when Eric Scherwin, a close associate of the Biden family, corresponded with Kate Bedingfield in the Office of the Vice President. Scherwin provided quotes that the White House could use if questioned about Hunter Biden's lobbying on behalf of Burisma. Bedingfield responded on the same day, indicating that the Vice President had approved these actions.
The timing of this exchange aligns with testimony from Hunter's former business partner Devon Archer, who asserts that executives from Burisma were urging both of them to leverage their influence in Washington to alleviate the "pressure" the company was facing due to an investigation led by prosecutor Viktor Shokin.
Rep. Comer maintains that his committee, which is investigating Biden for potential criminal abuse of his office, has the right to access these documents.
"The Committee's need for these Vice Presidential records is specific and well documented. The Committee seeks to craft legislative solutions aimed at deficiencies it has identified in the current legal framework regarding ethics laws and disclosure of financial interests related to the immediate family members of Vice Presidents and Presidents — deficiencies that may place American national security and interests at risk," the committee wrote.
"The Committee is concerned that foreign nationals have sought access and influence by engaging in lucrative business relationships with high-profile political figures' immediate family members, including members of the Biden family," it added.
🚨 BREAKING 🚨

Joe Biden's VP staff colluded with Hunter's business partner on Burisma corruption media response.@RepJamesComer is calling on the National Archives to provide complete and unredacted documents related to the Office of the Vice President colluding with the Biden… pic.twitter.com/WtIOR9ITNW

— Oversight Committee (@GOPoversight) September 6, 2023