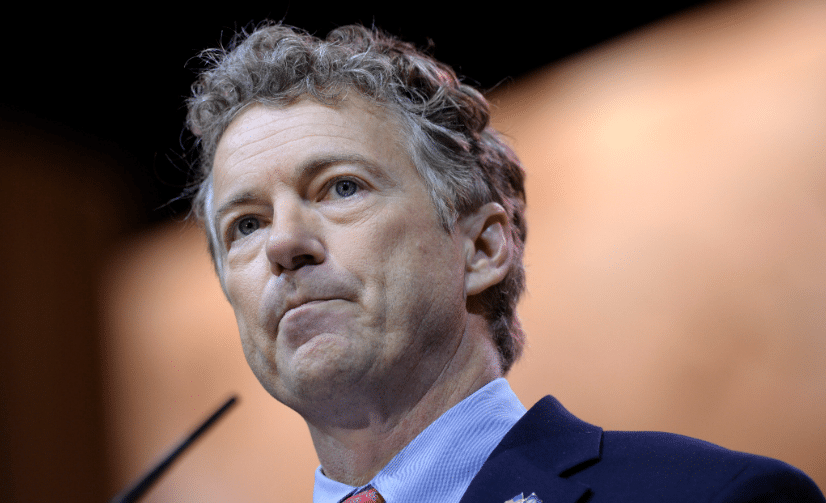 Over the weekend, a member of Sen. Rand Paul's staff was stabbed multiple times with a knife in broad daylight in DC.
The suspect has been arrested and has been charged with assault with intent to kill for the incident.
The incident reportedly occurred on March 25, but for some reason the news just broke Monday afternoon.
The staffer is alive. Paul and his office are praying for a quick and full recovery for the staff member.
The suspect, a 42-year-old black male named Glynn Neal, reportedly told police the "voices" in his head told him to do it.
"Federal Bureau of Prisons records show Neal was released from prison on Friday – the day before the stabbing." Fox 5 DC reported.
"He spent nearly 12 Years behind bars for compelling two North Carolina women to engage in prostitution through the use of threats." the outlet reported.
Rand Paul's statement:
This past weekend a member of my staff was brutally attacked in broad daylight in Washington, D.C. I ask you to join Kelley and me in praying for a speedy and complete recovery, and thanking the first responders, hospital staff, and police for their diligent actions. We are relieved to hear the suspect has been arrested. At this time we would ask for privacy so everyone can focus on healing and recovery.
Statement from DC Metro police:
Detectives from the Metropolitan Police Department's First District announce an arrest has been made in reference to an Assault with Intent to Kill (Knife) offense that occurred on Saturday, March 25, 2023, in the 1300 block of H Street, Northeast.

At approximately 5:17 pm, members of the First District were dispatched to the listed location for the report of a stabbing. Upon arrival, members located an adult male stabbing victim. The victim was transported to a local hospital for treatment of life-threatening injuries.

On Saturday, March 25, 2023, as a result of the detectives' investigation, 42-year-old Glynn Neal, of Southeast, DC, was arrested and charged with Assault with Intent to Kill (Knife).