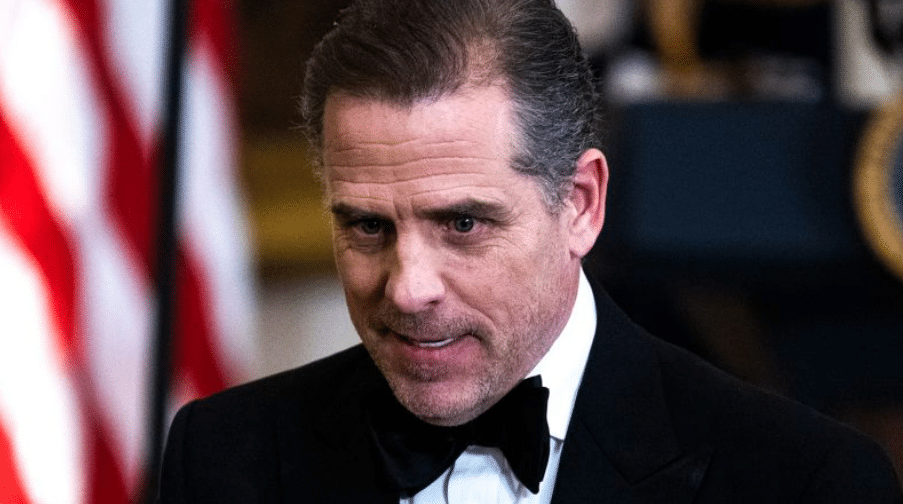 House Oversight Committee Chairman James Comer (R-KY) has issued a subpoena for the bank records belonging to business associates of Hunter Biden.
The news was first disclosed in a letter that Rep. Jamie Raskin (D-MD), the ranking member of the Oversight committee, sent to Comer expressing "deep concern" about the panel's investigation into presidential ethics.
According to a letter obtained by CNN, the subpoena was extensive and requested "all financial records" from 2009 to the present, spanning 14 years. Bank of America complied with the subpoena and provided a substantial number of materials. The subpoena was directed at US citizen John Robinson "Rob" Walker and other individuals associated with Hunter Biden, who established a "joint venture" with executives from CEFC China Energy, a Chinese energy conglomerate that is now defunct.
"I fear this wildly overbroad subpoena suggests that your interest in this investigation is not in pursuing defined facts or informing public legislation but conducting a dragnet of political opposition research on behalf of former President Trump," he wrote.
Raskin then accused Oversight Republicans of trying to "bury" President Trump's tax information – although Democrats prevailed in the Supreme Court to obtain years of Trump's tax information.
The Hill reported:
In the last Congress, when Democrats controlled the committee, the panel started receiving documents from the Mazars audit and advisory firm following a subpoena. Those documents, according to Raskin, showed that foreign governments — including the People's Republic of China and Saudi Arabia — had spent hundreds of thousands of dollars at properties owned by Trump during his time in the White House.

But now, Raskin is accusing Comer of working with Trump attorneys "to block the disclosure" of documents related to the committee's ethics investigation.

"Since taking over as Chair of the Committee two months ago, you have recognized both the need for meaningful legislative solutions to weaknesses in our government ethics and disclosure laws, particularly with regard to foreign transactions, and the specific ethical issues raised by former President Trump's Administration," Raskin wrote.

"Yet, you have worked with attorneys for President Trump to block the disclosure of documents directly relevant to these issues, in spite of a court-supervised settlement agreement and a lawful Committee subpoena, reviewed by every level of the federal courts, including the Supreme Court of the United States," he added.
Comer's office explicitly denied the allegations.
"The accusation by Ranking Member Raskin is completely unfounded and untrue. There has been no coordination or discussion with anyone from the Committee's majority with anyone about the Mazars documents," a spokesperson for Comer's office said.
"So what is the point of the letter? To try to get ahead of the information the Oversight Committee is receiving in its investigation of the Biden family's influence peddling. Ranking Member Raskin may want to have his staff conduct another review of the records obtained by the committee, as there are several quite notable developments that have both solidified the committee's understanding of several areas of concern and opened new avenues of investigation about the Biden family's business schemes."