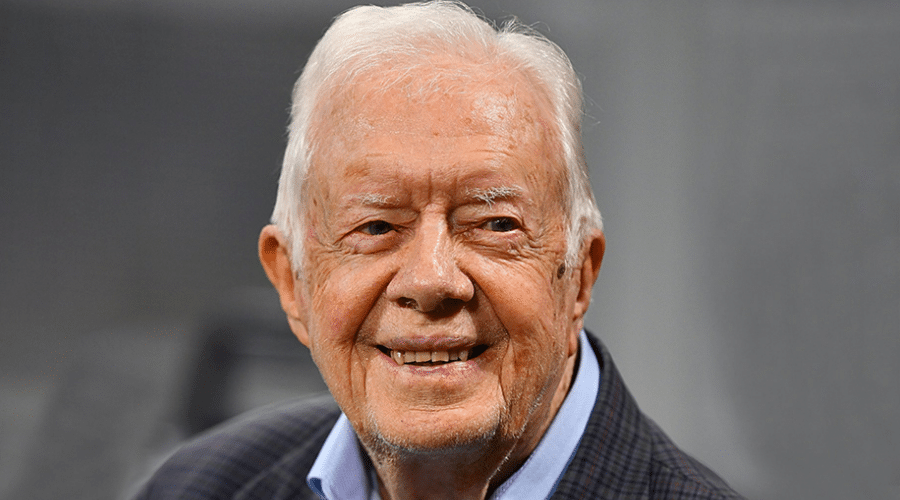 Former President of the United States, Jimmy Carter, will spend his remaining years in hospice care with his family, according to an announcement by his charity on Saturday.
Carter, 98, is the oldest living former American president and the first American president to be born in a hospital. He was diagnosed with melanoma in August 2015, which had spread to his liver and brain, but was later declared cancer-free. In 2019, Carter suffered a black eye in a fall and was later hospitalized with a fractured pelvis that he incurred in a separate fall.
Carter has been active well into his nineties, continuing his decades-long work with Habitat for Humanity and teaching Bible study.
"After a series of short hospital stays, former U.S. President Jimmy Carter today decided to spend his remaining time at home with his family and receive hospice care instead of additional medical intervention," the statement said. "He has the full support of his family and his medical team. The Carter family asks for privacy during this time and is grateful for the concern shown by his many admirers."
His grandson, Jason Carter, said in a tweet that "I saw both of my grandparents yesterday. They are at peace and — as always — their home is full of love. Thank you all for your kind words."