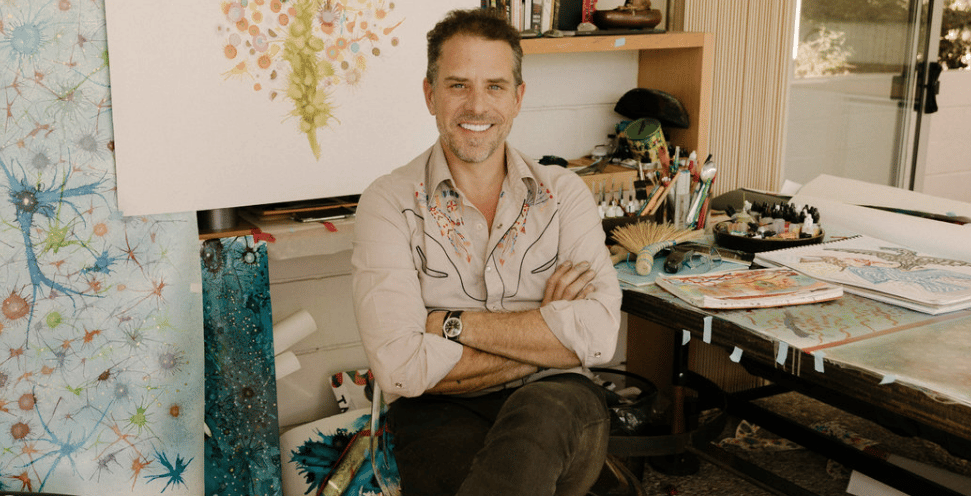 In January House Oversight Chairman Rep. James Comer (R-KY) announced an investigation into Hunter Biden's art-selling scheme.
Hunter's art sales have long been a subject of intense debate over whether it is another form of influence peddling or money laundering.
Hunter, a new "artist, is attracting prices that exceed the prices of some Picassos.
Rep. Comer sent a letter to Hunter's art dealer, Georges Berges, demanding that Bergès turn over all communications between his gallery and the White House related to a reported deal to withhold all records of the prices and final buyers for Biden's art.
"The Committee on Oversight and Accountability is investigating President Joe Biden and his family's foreign and domestic influence peddling schemes," wrote Chairman Comer. "For over a decade, the Biden family has profited from Joe Biden's positions as a public official. Your arrangement with Hunter Biden raises serious ethics concerns and calls into question whether the Biden family is again selling access and influence. Despite being a novice artist, Hunter Biden received exorbitant amounts of money selling his artwork, the buyers' identities remain unknown, and you appear to be the sole record keeper of these lucrative transactions."
On Thursday Georges Berges told the House Oversight Committee that he will not provide the identities of the anonymous buyers of Hunter Biden's overly priced "artwork".
Breitbart reported:
Hunter Biden's art dealer, Georges Bergès, refused on Thursday to provide the House Oversight Committee requested disclosures into his art sales to anonymous buyers.

Hunter, an attorney and former lobbyist who is under investigation for tax fraud, has reportedly sold about 12 paintings to anonymous buyers during his father's term as President of the United States. The price tags of artwork are reported to be $500,000 each.

In January, House Oversight Committee chair James Comer (R-KY) requested Bergès testify before Congress and turn over relevant information about the art sales. Comer told Breitbart News in 2022 he is 95 percent sure the buyers of Hunter's art are Chinese buyers, potentially implicating President Biden.

On Thursday, Bergès, who has a history of doing business in China, told Comer through his newly hired attorney, that he will not provide information related to Hunter's art sales because the sales are intended to be secret — the very issue in which Comer has raised concerns.