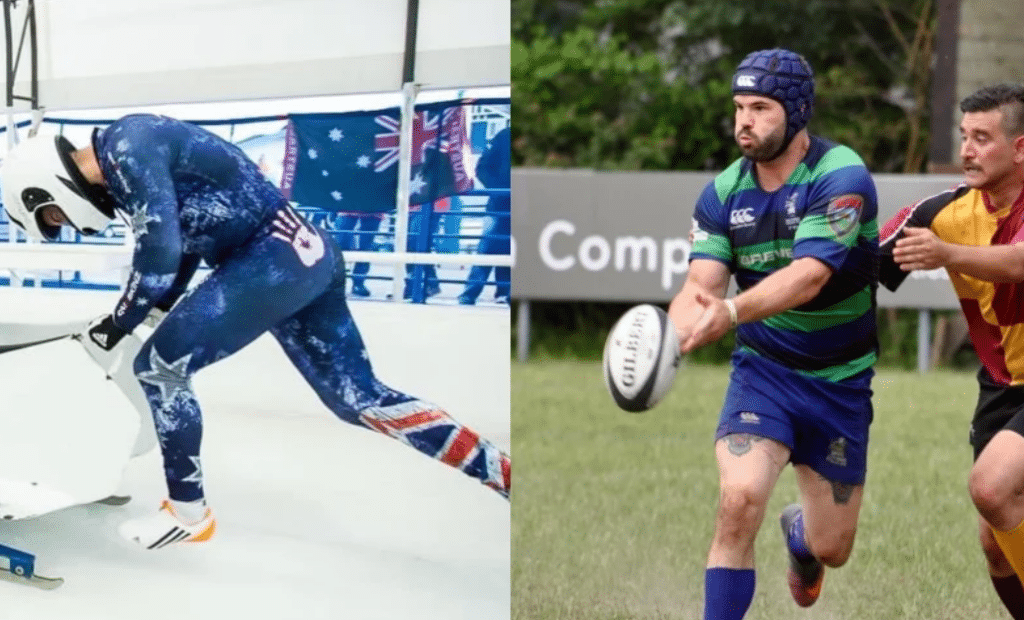 Add another one to the ever-growing list of young, healthy people who have dropped dead suddenly.
Simon Dunn, an Olympic bobsledder and rugby player died suddenly on Saturday. He was 35.
Dunn's body was discovered in his home on January 21st, according to the New South Wales police.
Dunn's cause of death is still unclear, as usual, but the authorities have stated that his death is not being treated as suspicious.
"About 10 am on Saturday, January 21, 2023, police were called to a unit on Crown Street, Surry Hills, after reports the body of a man had been found inside," New South Wales police said in a statement.
"The body is believed to be that of the 35-year-old occupant. Officers from Surry Hills Police Area Command have commenced inquiries into the circumstances surrounding his death, which is not being treated as suspicious," authorities continued.
Australia has had excessively strict Covid lockdowns and vaccine mandate. Although they claim it is "voluntary", if you aren't vaccinated for Covid-19, you can't work.
Tributes have flooded social media following the news of Dunn's sudden death.
Ruby Rose Management, Dunn's agents, issued a statement:
Simon was passionate about giving back to the community and volunteering. He gave his time, and utilizing his profile, to help multiple charities. Like all great ambassadors, he had his favorites which included Bobby Goldsmith Foundation, Give Out Day and Pride in Sport.

Simon never said 'NO' to donating his time to any organization who wanted to grow its Diversity and Inclusion footprint from Woolworths to Lion – helping them all to better understand their LGBTQIA+ employees and customers.

Simon represented us all, he always said 'I am not the spokesman, I am just a gay white male telling you about my experiences, and experiences from those with whom I listened and learnt. The sharing of these stories gives us all an appreciation of what has led us to where we are today'.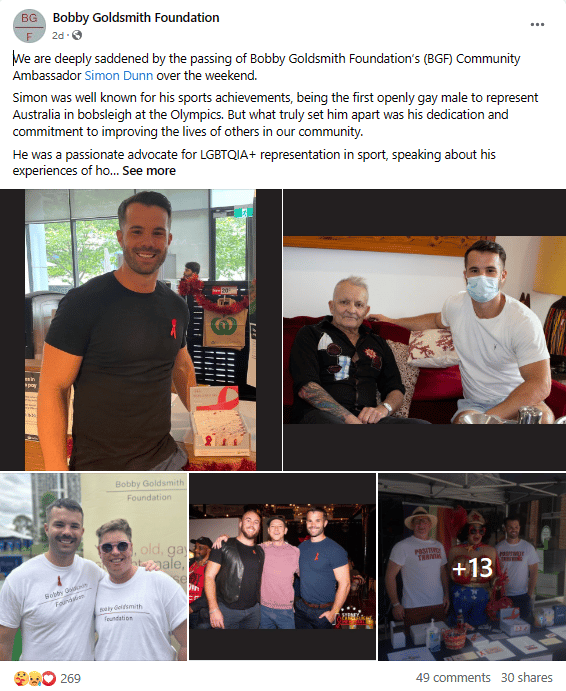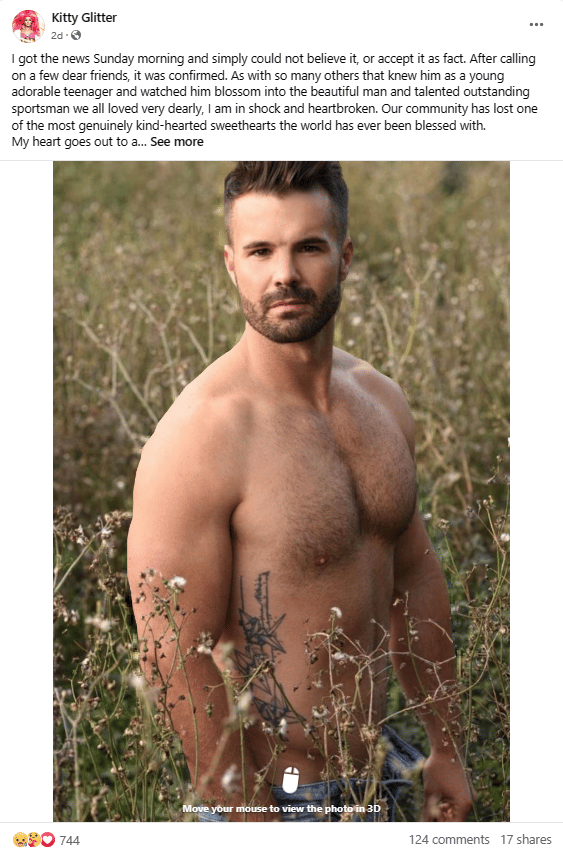 It's now been announced that my dear friend Simon Dunn has passed away and to say I'm saddened and heartbroken is an understatement.

When I got the call on Sunday I was completely shocked and still am. Such a bright shining beautiful light dimmed way to soon. I love you Si – thanks for always being someone I could always talk to and count on to give me advice, thanks for always being such a supportive friend both professionally and personally, thanks for always having ur cheeky silly (and sometimes shady but in the best way possible) sense of humour, thanks for sharing ur talents/gifts with us through ur advocacy, modelling, sport and on a personal note acting (debut) in my music video with Inaya (you were brilliant!) but thanks for being just a good friend to me and always willing to give me more than the time of day. You were really special mate.

You were a lot of things and I loved that about you. I'm just so sorry sad and numb that ur gone.
I will miss you

I wish I had more words and I'm trying – but it just doesn't feel real mate
Love you mr

Sending all my love to ur family and loved ones.
Rest now, beautiful.