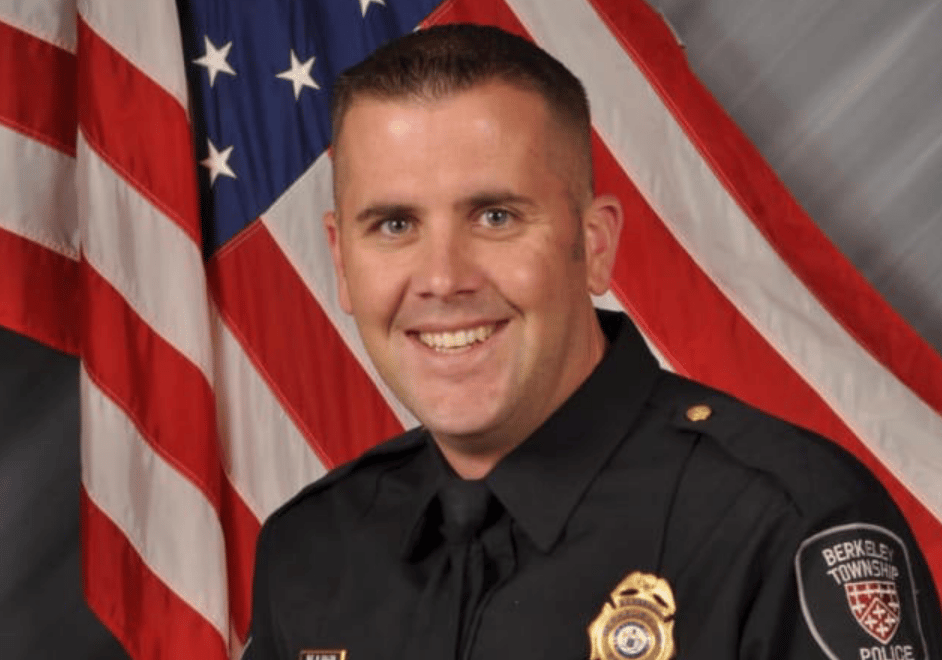 The Berkeley Township Police Department is mourning the loss of Sgt. William Cullen.
The former US Marine was a 22-year member of the Berkeley Township PD, and died suddenly, his department announced Friday, Feb. 17.
It is with a heavy heart and great sadness that we mourn the sudden loss of one of our own, Sergeant William Cullen #5371. Sergeant Cullen has been an officer with the Berkeley Township Police since 2001. Prior to this Sgt. Cullen proudly served his country as a United States Marine. During his police career Sgt. Cullen served in the Patrol Division and in 2007 was assigned as a member of the Detective Bureau. Sgt. Cullen's duties included general investigations, property and evidence, and Megans Law. In these roles Sgt. Cullen was known for his tenacity, his compassion and was known and respected statewide for his investigative prowess. In 2015 Sgt. Cullen was promoted and was assigned as a patrol supervisor. In this role Sgt. Cullen was able to use his years of experience to mentor his officers and was a valuable asset to all. On behalf of Chief Kevin H. Santucci and the entire staff of the Berkeley Township Police Department we extend our thoughts and prayers to the family and friends of Sgt. Cullen. We will never forget his sense of humor, steadfast dedication to duty and his caring nature. Sgt. Cullen was a mentor to many and friend to all who knew him. We are devastated by the loss of this great officer.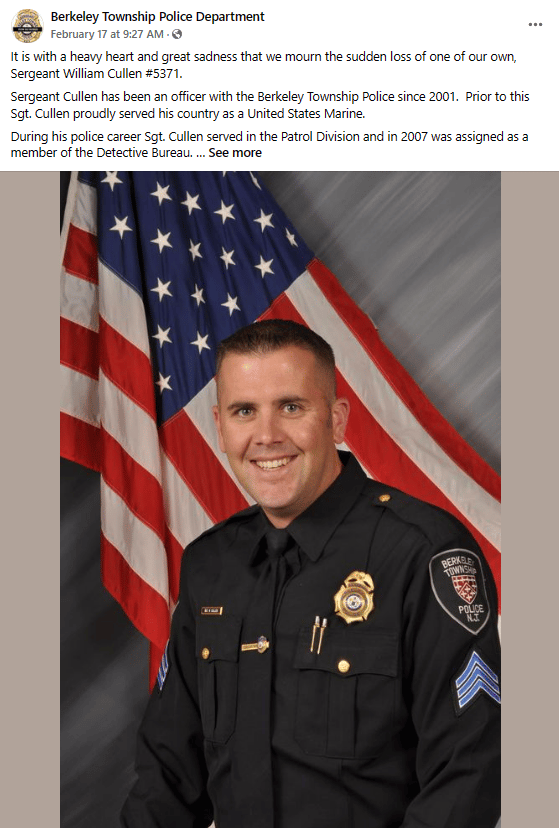 His cause of death is unknown.
The family of William Cullen will release information regarding his obituary and funeral arrangements at a later date. As of now, no further details have been made public, and the family is asking for privacy and respect during this difficult time.