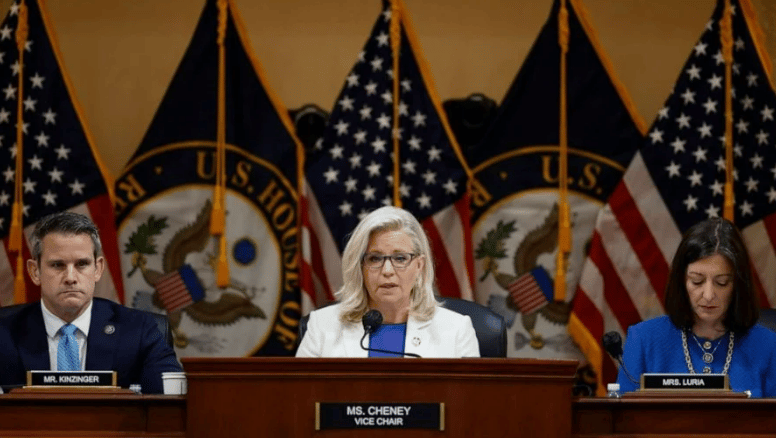 Republican State Senator Jen Kiggans defeated Democrat Rep. Elaine Luria in last night in Virginia's 2nd Congressional district.
Luria is a member of the sham January 6 Committee.
Four members of the committee will not be returning next year.
Paul Sperry reported: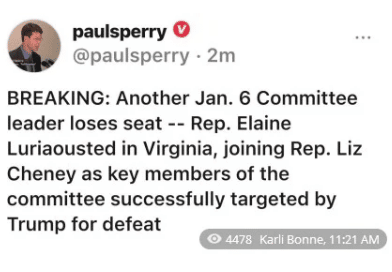 FOX News reported:
The Associated Press projects that Republican state Senator Jen Kiggans has unseated Democrat incumbent Rep. Elaine Luria, flipping Virginia's 2nd Congressional District red in one of the most competitive House races of the 2022 midterm elections.

The Virginia race for months has been considered a "toss-up" competition between the two military veterans.

Just two weeks before election day, a Wason Center poll turned up the heat in the already competitive race, revealing that the two candidates were evenly tied, 45% to 45% in voter support.