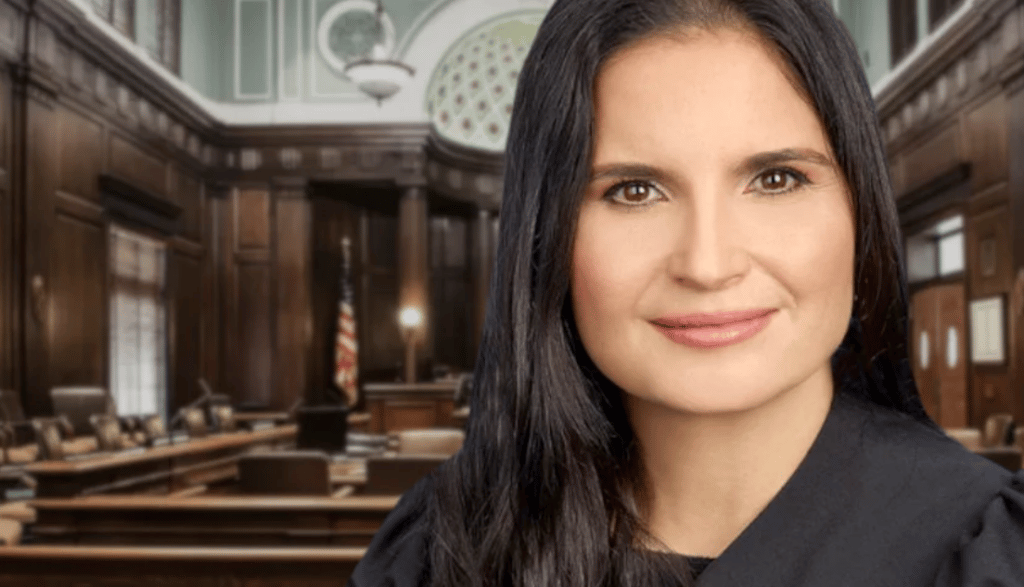 As Breaking Digest previously reported, Judge Aileen Cannon granted President Trump's request to have a special master review materials taken by the DOJ/FBI during their raid of his home at Mar-a-Lago.
Tiffani Shea Gish, of Houston, has been charged with threatening to kill Judge Aileen Cannon.
According to CNBC, Gish left three threatening voicemails on the chamber telephone of Judge Aileen Cannon of U.S. District Court in southern Florida, according to a criminal complaint filed Tuesday.
From CNBC:
Identifying herself as the fictional Russian agent Evelyn Salt, Gish claimed to be "in charge of nuclear" for the government, a federal agent and "Trump's hitman" who had a "license to kill," according to transcribed excerpts of the calls included in the complaint.

Gish's pseudonym is the same name as the protagonist played by Angelina Jolie in the 2010 action film "Salt."

Trump is "marked for assassination and so are you," Gish said in the expletive-filled messages, the complaint showed. "You're full of s—, and I'm going to f—ing have you shot myself. I've already ordered snipers and a bomb to your f—ing house," Gish allegedly said in the voicemails, all of which were made on Sept. 1.

When agents came to her residence on Sept. 4, Gish would initially only speak through a balcony window, but eventually invited the agents in and spoke with them for about 45 minutes, the complaint said. Gish in that interview said she left the voicemails from her cellphone, and also confirmed that a Facebook account with posts echoing the language of the voicemails belonged to her, according to the complaint.