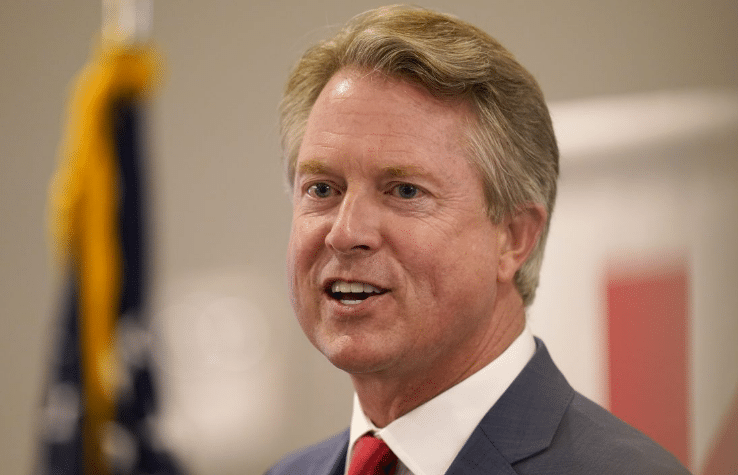 President Trump continues to rack up endorsements while leading in GOP primary polls.
GOP Senator Roger Marshall of Kansas has officially endorsed Donald Trump for the 2024 presidential election.
Marshall marks the 13th senator to endorse President Trump.
🚨🚨 BREAKING: Senator Roger Marshall Gives Trump His Full Endorsementhttps://t.co/QWo9I3V6cN

— 🇺🇸🇺🇸Josh Dunlap🇺🇲🇺🇲 ULTRA-MAGA (@JDunlap1974) November 20, 2023
The New York Post reported:
Sen. Roger Marshall (R-Kan.) formally endorsed former President Donald Trump in the 2024 election Monday, as the GOP front-runner remains the only candidate with support in the upper chamber following the departure of Sen. Tim Scott (R-SC) from the primary.

Marshall, 63, became the 13th US senator to throw his support behind Trump, issuing a lengthy statement that knocked President Biden for his "absent leadership" and called on Republicans to "unite" around the former president and "end the political primary charade."

"Since the day Joe Biden stepped foot in the Oval Office, this White House declared war on American agriculture and American energy independence in pursuit of their Green New Deal agenda and electric vehicle mandates," Marshall said.

"Joe Biden declared war on American sovereignty by opening our borders, ceding control to the cartels, allowing nearly 10 million illegal aliens into our country, and permitting lethal fentanyl to pour into our communities — killing 300 Americans a day," he went on.