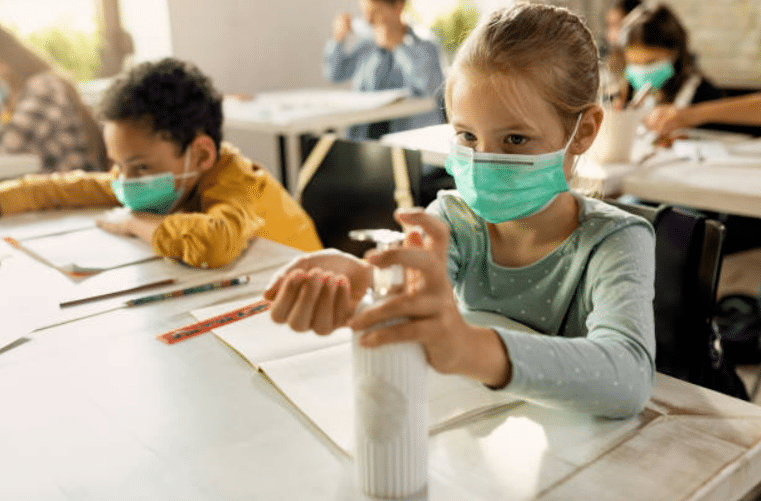 Mandates and the possibility of COVID lockdowns are gradually returning to America.
Conservative radio talk show host Clay Travis shared a letter on X addressed to all parents at Rosemary Hills Elementary School in Montgomery County, a prestigious suburb of Washington, D.C. The letter, authored by the school's principal, Rebecca Irwin Kennedy, explained that due to the recent identification of "3 or more" students testing positive for COVID-19, all third-grade students are required to wear masks for the next ten days.
Furthermore, the masks specified must be N95s, despite limited evidence that such masks, or any masks for that matter, are effective in preventing the virus's transmission.
A DC area elementary school — Montgomery County, Maryland — is reinstating a mask mandate — N95's — for third graders over a few kids testing positive for covid. Here's the letter. They're coming with masks for your kids again. Get ready. Read this insanity. pic.twitter.com/LZs4N19XLL

— Clay Travis (@ClayTravis) September 5, 2023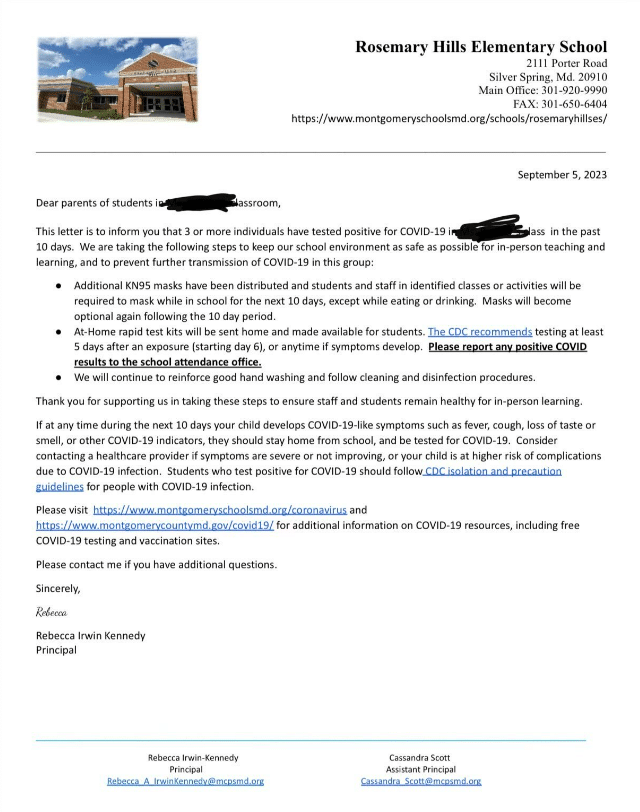 Principal Kennedy, however, provided parents with the assurance that "masks will once again be optional after the 10-day period."
Two weeks to slow the spread?
The principal informed parents that the school will distribute at-home rapid test kits and encouraged them to remain vigilant for COVID symptoms. She requests that parents keep their children at home if they test positive.
At-home rapid test kits will be sent home and made available for students. The CDC recommends testing at least 5 days after an exposure (starting day 6) or at such time as symptoms occur.

If at any time over the next 10 days your child develops COVID-like symptoms such as fever, cough, loss of taste or smell or other COVID indicators, they should stay home from school.