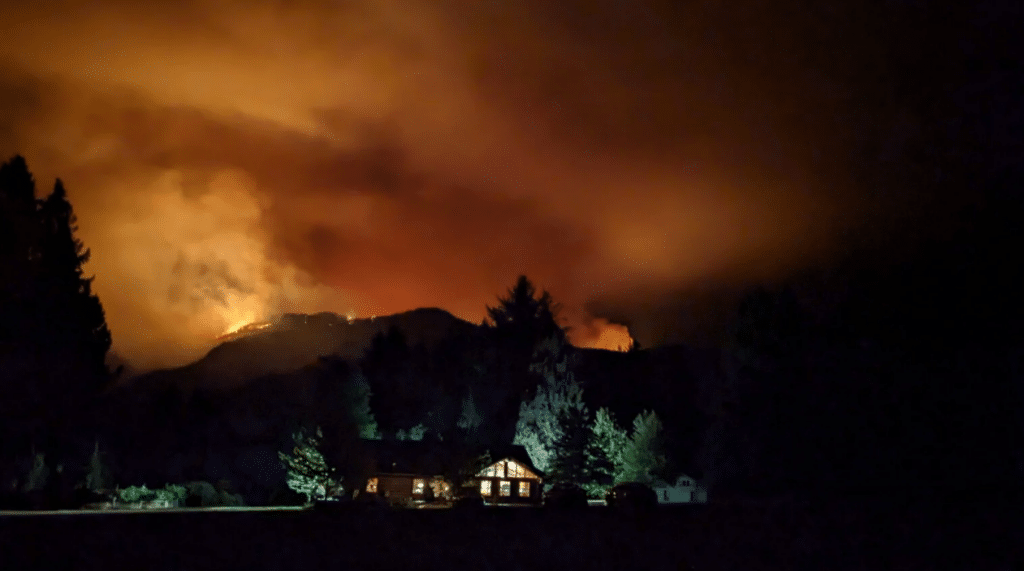 Amidst the rapid spread of the Lookout Fire within the Willamette National Forest near McKenzie Bridge, Lane County, Oregon, a Level 3 (GO NOW) evacuation order was issued on Sunday night.
Prompted by the aggressive spread of the blaze, Democrat Governor Tina Kotek declared an "Emergency Conflagration."
As relayed by the Oregon State Fire Marshal (OSFM), the wildfire, ignited by lightning, has been propelled by "extreme temperatures" and brisk winds, propelling its rapid progress across an estimated 195 acres during Sunday afternoon.
Evacuation orders labeled as "GO NOW" have been issued for the following locations:
 Taylor Road.
 North Bank Road.
 All regions to the north of Highway 126, encompassing the stretch between Blue River Reservoir Road and Drury Lane.
 Mona Campground.
 Lookout Campground.
 HJ Andrews Experimental Forest headquarters.
As indicated by the Lane County Sheriff's Office a Level 3 (GO NOW) order means, " LEAVE IMMEDIATELY. Danger is current or imminent and you should evacuate now. If you choose to ignore this notice, emergency services may not be able to assist you further. DO NOT DELAY leaving to gather items or protect your home. THIS WILL BE THE LAST NOTICE YOU RECEIVE. Entry to evacuated areas may be denied until it's safe."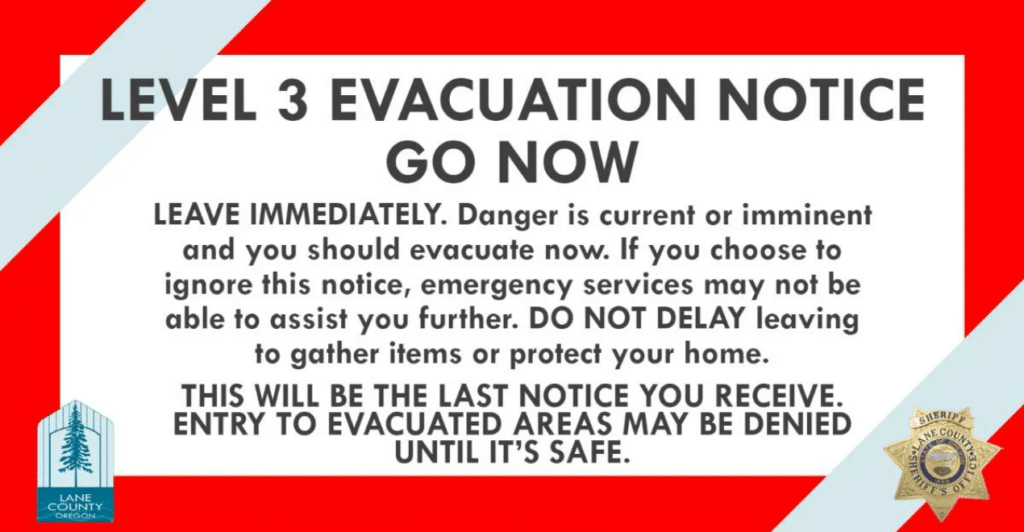 Democrat Governor Tina Kotek has enacted the Emergency Conflagration Act in response to the Lookout Fire, granting authorization for the Oregon State Fire Marshal (OSFM) "to mobilize firefighters and equipment and the Blue Incident Management Team to protect life and property."
Watch the video report on the rapidly growing blaze from KGW News below on YouTube: