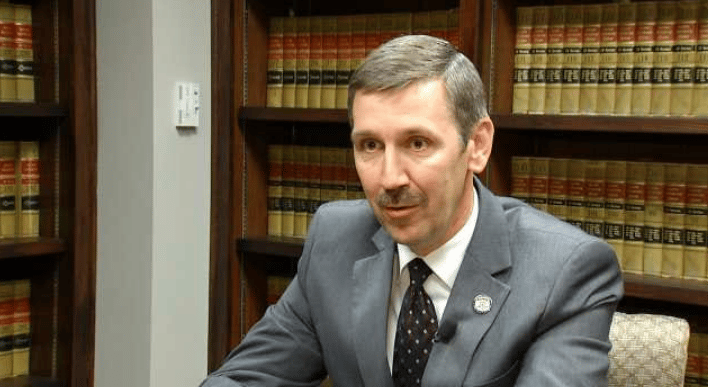 Tulsa County District Attorney, Steve Kunzweiler, was stabbed multiple times at home on Tuesday by his adult daughter.
His daughter, Jennifer Kunzweiler, was arrested for the violent stabbing, the Tulsa Police Chief said
According to reports, the elder Kunzweiler had an altercation with his daughter, and the situation escalated due to the daughter's mental condition. After she allegedly stabbed her father, she cut herself.
Both Steve Kunzweiler and his daughter were taken to an area hospital, where both are expected to fully recover.
"Unfortunately today, I found myself in a situation that I hoped would never happen," Kunzweiler said in a statement Tuesday night. "Fortunately, my injuries are such that I was able to go home. Thank you to everyone who expressed concern for me and my family. I am most appreciative of the response from the Tulsa Fire Department, EMSA, the Tulsa Police Department and the Tulsa County Sheriff's Office. I am also very grateful for the professionalism and care of the staff and doctors at Saint Francis Hospital in treating me for my injuries."