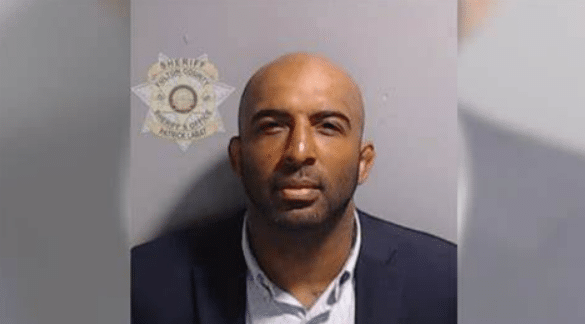 On Friday, Judge Emily Richardson refused to grant bail to Harrison Floyd, a leader of "Black Voices for Trump."
Harrison Floyd is the only defendant still in jail, following the recent arrest of President Trump by Democrats for questioning the legitimacy of the 2020 Presidential election.
Judge Richardson has held Harrison Floyd in custody, arguing that he poses a "flight risk," despite his responsibilities as a parent to young children at home.
Watch:
11 Alive reported:
Harrison Floyd, the lone defendant in the Georgia 2020 election RICO case still in custody at the Fulton County Jail, will remain there until he can have a full bond hearing after a judge denied bond in a first appearance Friday.

No arguments were heard for or against bond – that will be left to an as-yet-unscheduled full hearing before Judge Scott McAfee, who is overseeing the RICO case involving Floyd, Donald Trump and 17 other co-defendants.

But Judge Emily Richardson, in making an initial bond determination, determined Floyd would be a flight risk and a risk to commit additional felonies if out on bail.
Please donate to the legal defense fund for Harrison Floyd here.