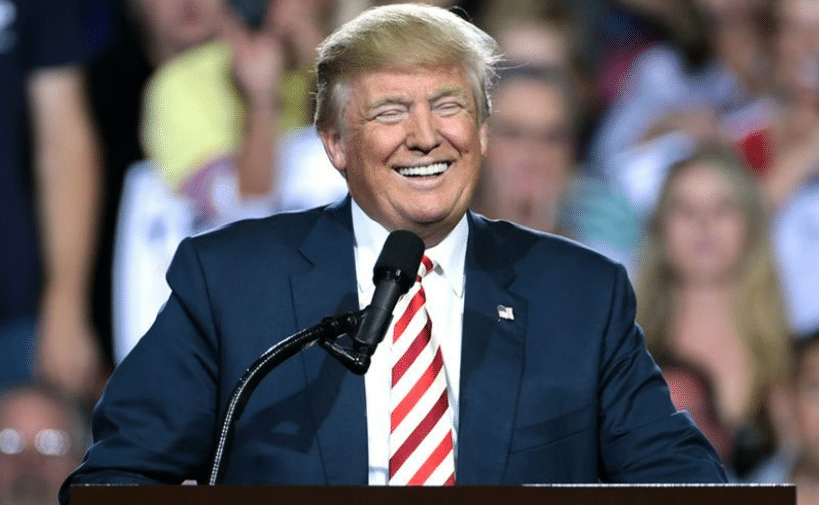 The Deep State's attacks on President Trump are backfiring horribly.
On Saturday, Trump announced that he would be arrested in a two-part post on Truth Social.
The news of potential legal troubles for Trump has energized his supporters and prompted them to donate to his 2024 presidential campaign.
Following the announcement, his campaign raked in $1.5 million in grassroots contributions.
The American people know this is a sham.
FOX News reported:
The former president's campaign aggressively sprang into action following Trump's social media post, which sparked a firestorm of media attention. The team sent out a slew of fundraising emails and videos spotlighting the likely indictment from Manhattan District Attorney Alvin Bragg for the former president's alleged involvement in hush money payments to adult film actress Stormy Daniels in 2016, to keep her quiet ahead of that year's election over her claims she had sexual encounters years earlier with Trump.

"If the current Democrat regime can get away with threatening to arrest its biggest political opponent, then our once great Republic will have fully descended into a third-world tyranny," Trump's campaign said in a fundraising email sent hours later. The email, which solicits donations, told supporters that "you're our country's only hope."

And in a fundraising video on social media, Trump said: "if you are doing poorly, as so many of you are, do not send anything. If you are doing well, which was made possible through the great policies of the Trump Administration, send your contribution."

Another campaign email urged supporters to sign a petition that aims to compile "millions and millions of petition signatures from Americans like you CONDEMNING these threats of possible arrest." Signing the petition directed supporters to a fundraising page, where they could make suggested donations of $500, $1,000 or $3,300 to Trump's campaign.

Trump has long been the most potent fundraiser in the GOP, thanks to his prowess with small dollar, grassroots donors. The former president brought in roughly $9.5 million in fundraising in the six weeks following his mid-November campaign launch – a respectable figure but less than the nearly $12 million his fundraising committees hauled in during the six weeks prior to his announcement that he was running a third time for the White House.
In a recent fundraising video, Trump told supporters to help if they could, "if you are doing poorly, as so many of you are, do not send anything. If you are doing well, which was made possible through the great policies of the Trump Administration, send your contribution."