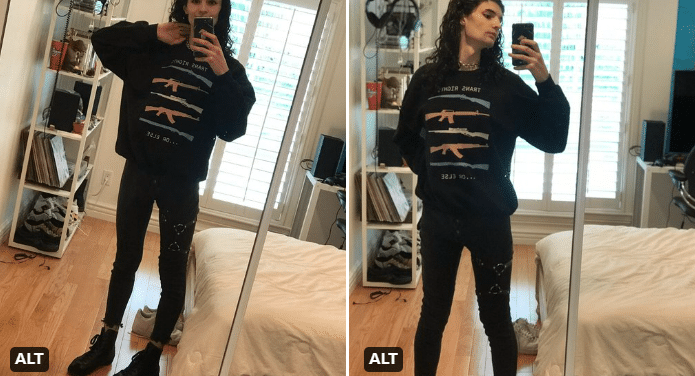 Following the horrific murder of three innocent Christian children and three staff members at The Covenant School in Nashville, TN on Monday by a radical transgender activist, many have taken to social media to condemn the evil and support the families.
Police have reported that the shooter had a manifesto and intentionally targeted the Christian private school she once attended.
Radical transgender activist @LumpofNicoal promoted one of his prior posts showing him wearing a shirt that says "trans rights or else" with assorted firearms, a clear message.
The tweet is pinned to the top of the user's account, so it is the first post users see when visiting the page.
Understandably, many have taken issue with the post remaining up – but this user defends it.
Trans activists also posted videos directly calling for violence in the wake of Tennessee's recent laws restricting the genital mutilation of minors, like this monster:
Other users say Tennessee "got what it deserved today."
This is inexcusable behavior in the wake of such a horrific tragedy.