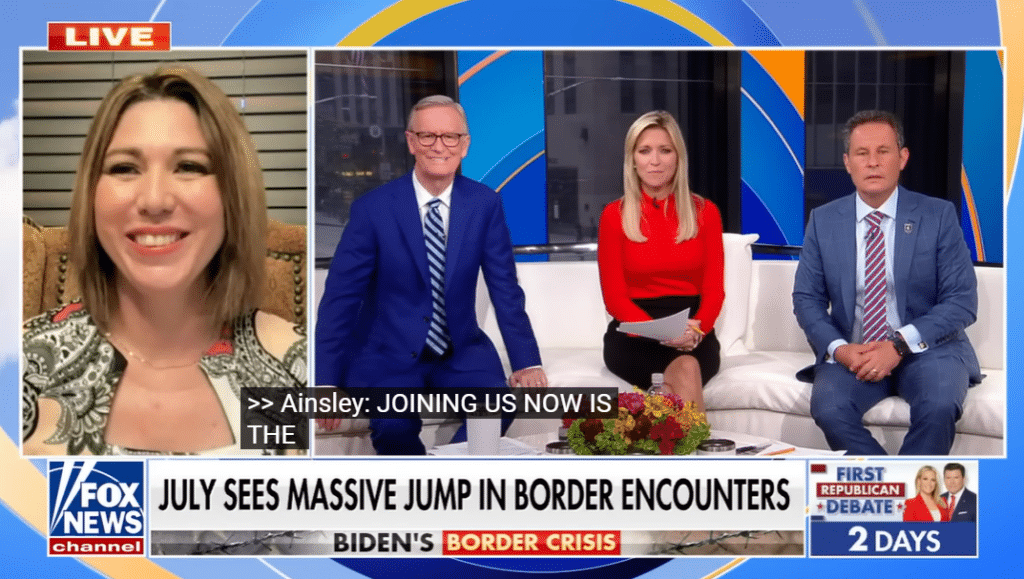 A Democrat official from Texas has changed her party affiliation due to concerns about border security policies, as reported by Just the News.
Kleberg County Attorney Kira Talip Sanchez cited the Biden administration's unprecedented border crisis and the GOP's stance on enforcing stricter border control as reasons for her switch.
"As County Attorney, I have been proud to work with law enforcement to ensure the safety of the citizens of Kleberg County. There is an unprecedented crisis at our southern border," she said.
"I believe that the GOP's policies of law and order protecting safety, and backing the blue best align with my values and the values of the citizens of Kleberg County. I look forward to working with my colleagues to keep South Texas safe."
From Just the News:
Kleberg County Attorney Kira Talip Sanchez confirmed her defection to Fox News over the weekend. Her municipality is a coastal county situated in near the southern border of the Lone Star State. The Texas-Mexico frontier is one of the hotspots for illegal migration, which has surged under the Biden administration. An estimated 6 million people have illegally entered the country since Biden took office.

Sanchez, in announcing her switch, contended that the Republican Party's policies on the matter were better suited to address the crisis.
Sanchez revealed on Fox and Friends Monday that she was nervous to be labeled a "traitor" for leaving the Democrat party due to her Hispanic background.
"In recent years, I feel like my former party has moved further left and it's no longer aligned with my values," she told the show.
From Fox News:
Sanchez, whose parents are Mexican immigrants, told Fox News Monday she was raised with conservative values.

"As a Hispanic, we were told, you know, 'Hispanics are Democrats,' and that is not really the case. I feel like a lot of Hispanic Americans are Republican, and they don't even know it," she said.

"I was nervous to be called a traitor," she continued. "You know, 'You're Hispanic, why are you why are you Republican?' But I feel very comfortable in switching. I feel like I feel like I'm at home and this is where I belong."

Kleberg County is located in southern Texas and borders the Gulf of Mexico.

Sanchez's role includes running the Specialized Crimes and Narcotics Task Force, which proactively targets criminals engaged in trafficking weapons, drugs, persons and currency.

After working alongside Border Patrol and Operation Lone Star, Sanchez said she witnessed firsthand the crisis at the southern border swell into a "big problem."
Watch: