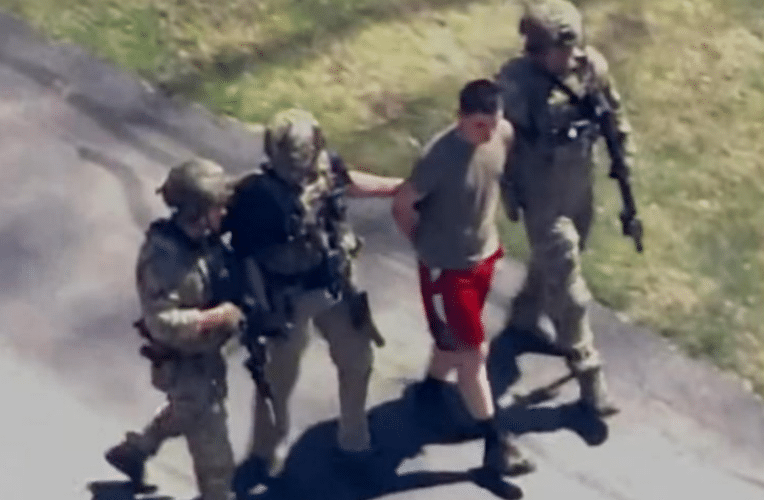 Over the past week, the media reported that there were leaked documents showing that the Biden Administration has been lying about Ukraine's status in the heavily funded war with Russia.
On Thursday, the FBI announced the arrest of an individual suspected to be the Pentagon leaker.
Merrick Garland told the press that agents had arrested a man named Jack Teixeira. The alleged leaker currently works for the U.S. Air Force National Guard.
Watch helicopter footage of Teixeira being arrested at his home, via CBS News:
Watch Merrick Garland's announcement of the arrest, via ABC News:
Oddly, the New York Times reported that they arrived at Teixeira's home before the feds got there.
HotAir reported:
Does anyone else get the feeling that the people who are supposed to be looking for the leaker are lagging behind the people who are reporting on it? First, the Washington Post reported on the Discord gamer-chat group where the leaked intelligence first appeared. Now the New York Times shows up at the alleged leaker's house ahead of the feds:

"The leader of a small online gaming chat group where a trove of classified U.S. intelligence documents leaked over the last few months is a 21-year-old member of the intelligence wing of the Massachusetts Air National Guard, according to interviews and documents reviewed by The New York Times.

The national guardsman, whose name is Jack Teixeira, oversaw a private online group named Thug Shaker Central, where about 20 to 30 people, mostly young men and teenagers, came together over a shared love of guns, racist online memes and video games.

Two U.S. officials confirmed that investigators want to talk to Airman Teixeira about the leak of the government documents to the private online group. One official said Airman Teixeira might have information relevant to the investigation."