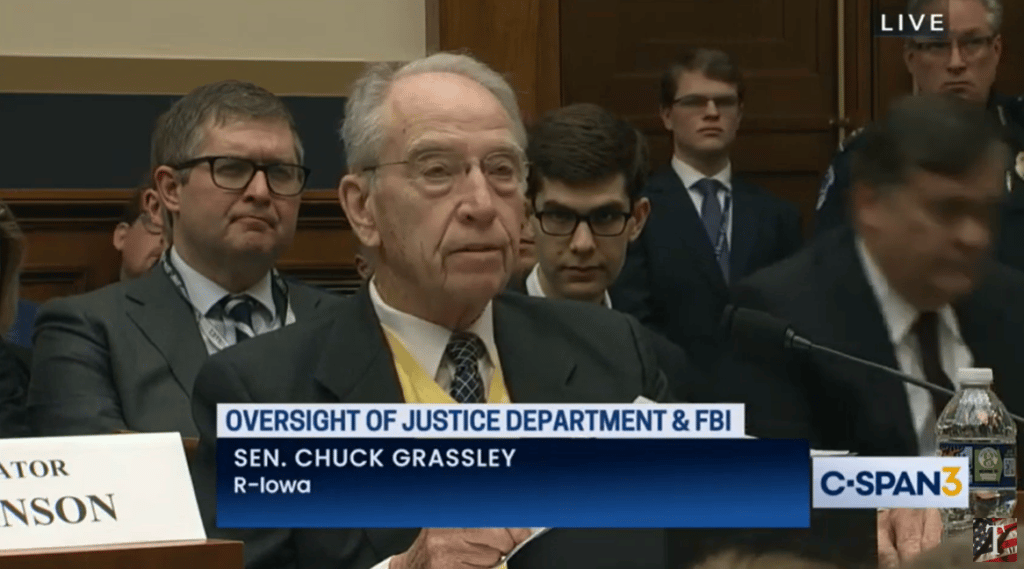 The House Select Subcommittee on the Weaponization of the Federal Government is holding its first hearing on Thursday.
The witness list includes Sen. Ron Johnson (R-WI), Sen. Chuck Grassley (R-IA) and ex-Rep. Tulsi Gabbard (formerly D-HI).
The Weaponization Committee tweeted the following Thursday morning:
Dozens of whistleblowers have told our committee about the politicization of the FBI and DOJ.

These aren't Republican talking points.

These are real agents who have put their careers on the line to tell us what they're seeing.
Senator Chuck Grassley (R-IA) gave a powerful 10-minute speech, in which he described the abuse of power by the FBI and the DOJ like a "spy fiction thriller".
Chuck Grassley says according to whistleblowers, the FBI improperly discredited Hunter Biden information as disinformation, causing any investigations to entirely cease. 

In Sept. 2020, FBI personal began placing their analysis of the credibility of reporting in restricted sub-files and ordered information to be closed. 

Whistleblowers also state the FBI has significant evidence that is potentially criminal on James and Hunter Biden that Joe knew about.
Watch via CSPAN on YouTube: