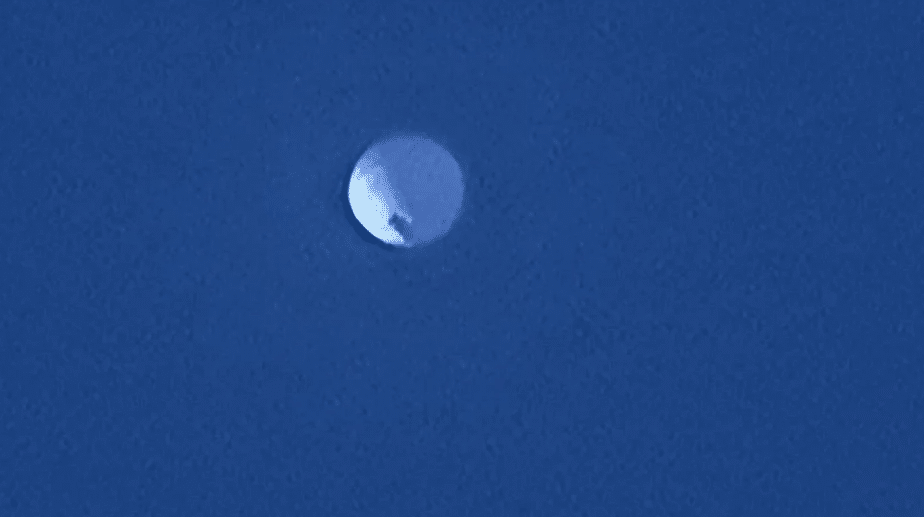 The government has been tracking a massive Chinese spy balloon that has been surveilling the United States, a senior U.S. official said on Thursday.
The balloon is being described as the size of three buses and includes a technology bay.
There have been talks of shooting it down.
On Wednesday, the balloon was sighted in Billings, Montana, having traveled from the Aleutian Islands and passing through Canada.
"The United States government has detected and is tracking a high-altitude surveillance balloon that is over the continental United States right now," Pentagon spokesperson Brig. Gen. Pat Ryder told NBC News. "Once the balloon was detected, the U.S. government acted immediately to protect against the collection of sensitive information. We continue to track and monitor it closely."
A top defense official confirmed that the balloon remains over the U.S. but refrained from disclosing its current location.
"Currently we assess that this balloon has limited additive value from an intelligence collection perspective over and above what the PRC can do through other means," a senior defense official reportedly said. "Nevertheless, we are taking all necessary steps to protect against foreign intelligence collection of sensitive information." The official said the balloon does not pose a threat to civil aviation because of its altitude.
Such balloons can track moving ground targets by intercepting electronic signals and communications.