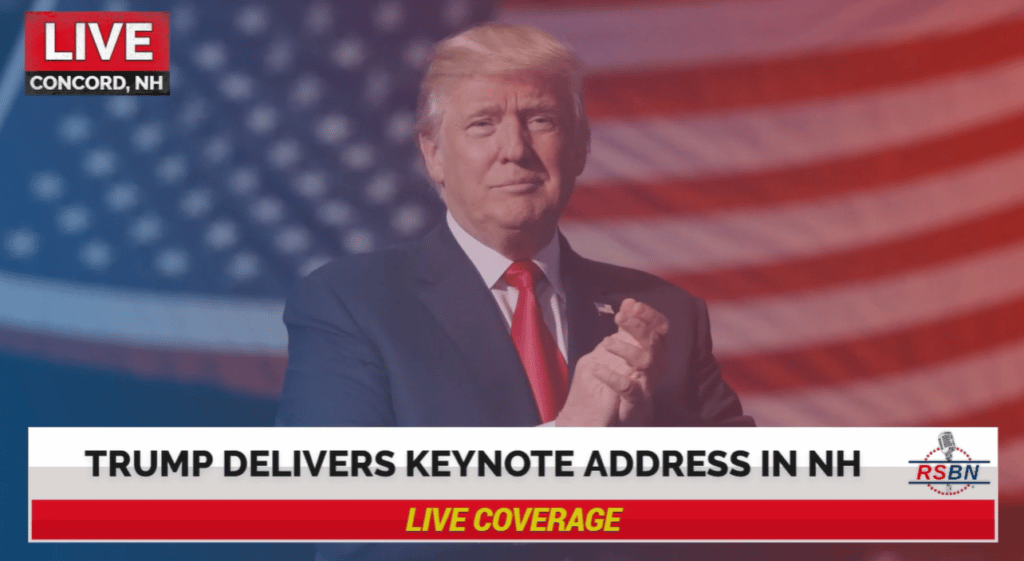 President Donald Trump is the only Western leader who has consistently calling for a de-escalation of the Russian-Ukrainian War.
In early September Trump warned the Russia-Ukraine War could lead to World War III and could lead to a nuclear war.
Later, President Trump offered to step in and mediate a peace deal between Russia, Ukraine, and the US.
Two days ago, President Trump posted the following on Truthsocial:
FIRST COME THE TANKS, THEN COME THE NUKES. Get this crazy war ended, NOW. So easy to do!

On Saturday President Trump will speak at the 2023 New Hampshire GOP annual meeting.
The 45th President will focus on the war in Ukraine, according to his spokeswoman, Liz Harrington.
Watch Liz discuss Trump's speech on Bannon's War Room:
From RSBN:
Saturday, January 28 2023 – 9:30am ET.

Concord, NH – New Hampshire Republican State Committee announces former President Donald J. Trump as Keynote Speaker at 2023 Annual Meeting.

Chairman Stephen Stepanek stated: "We are excited to welcome President Trump back to the Granite State to be the keynote speaker at our 2023 Annual Meeting. President Trump has long been a strong defender of New Hampshire's First in the Nation Primary Status and we are excited that he will join us to deliver remarks to our Members.
Here is the live-stream video of President Trump's speech today – via Right Side Broadcasting Network.