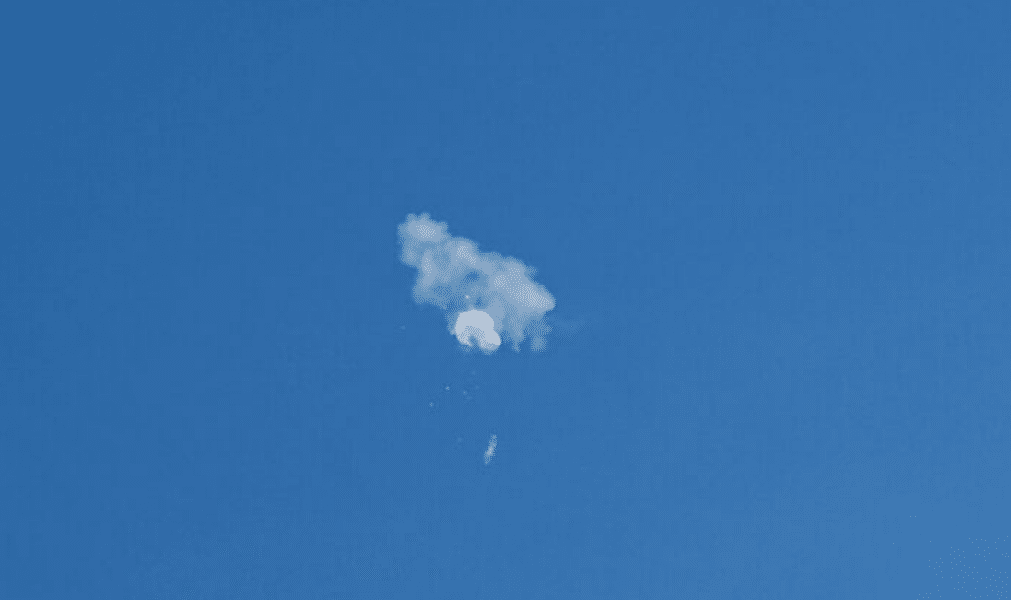 After days of floating over the United States with Joe Biden's full approval, the Chinese spy balloon was finally shot down.
On Saturday, the FAA reportedly shut down air space near the Atlantic as the Pentagon prepared to shoot down the Chinese spy balloon.
Joe Biden refused to secure US airspace and allowed China to fly a surveillance balloon over the US's most sensitive military installations.
On Saturday Biden was asked by a reporter to comment on the Chinese spy balloon.
"We're gonna take care of it," Biden said.
The balloon was spotted over Charlotte, North Carolina on Saturday morning.
The spy balloon was over Myrtle Beach, South Carolina as of 2 pm ET.
The Pentagon shot down the spy balloon at approximately 2:40 pm ET just off the coast of the Carolinas.
Watch: