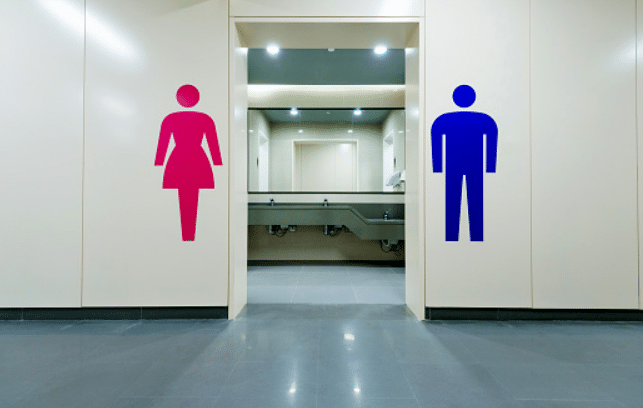 A group of Michigan parents have filed a civil rights lawsuit against Vicksburg Community Schools over its practice of permitting students and staff to utilize bathrooms corresponding to their "gender identity." This 37-page federal lawsuit accuses the school district of Title IX and civil rights violations, per a report from local broadcaster WWMT.
As reported, school authorities instructed students not to embarrass a biological male student, but instead, to "tolerate it, look away and not bully them."
The parents argue that this policy is discriminatory and robs their daughters of privacy. The lawsuit claims that girls have been subjected to biological boys stripping naked in front of them.
Michigan parents are suing Vicksburg Community Schools over a policy that allows boys to use girls' restrooms after four female students discovered an exposed male in their bathroom. https://t.co/ImByeMkShf

— National Review News Wire (@NRWire) August 30, 2023
"We used to joke with our kids, we loved Vicksburg Public Schools so much we wanted to have a third just to send them through the school system, but our decision may be changing a bit based on some of the decisions in our district," a parent identified only as "Heather" said at a school board meeting earlier this month, according to the report.
Her feelings changed when one of her children revealed that male students were using the girls' bathrooms.
"Many female students are using the bathroom only one time a day out of fear and anxiety that a male student could be using the bathroom with them," Heather said.
Matthew DePerno, the legal representative for the families, informed the station that the school district is not being transparent regarding the policy.
"The principal told them there is nothing they can do about it," DePerno said. "The issue was settled and told the students to make the best of the situation."
"The biological males who want to use the girls' restrooms, in other school districts they are denied that and provided with a unisex bathroom to use," DePerno continued.
The district asserts that they are following both state law and federal guidance.