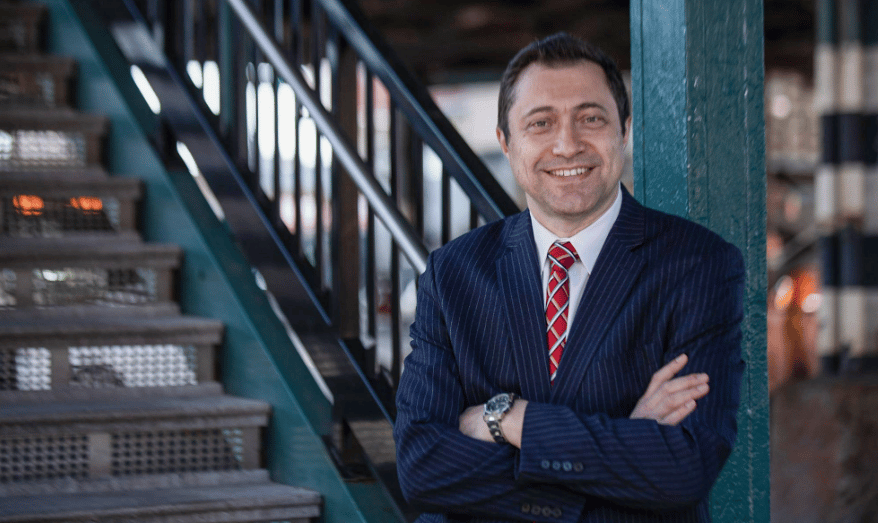 A New York City councilman is switching from Democrat to Republican.
"Ari Kagan, a city councilman from Brooklyn who represents the 47th district, announced Monday that he is switching parties," The Daily Wire reports.,
Kagan cited crime as one of the main reasons he decided to leave the Democrat party.
More from The Daily Wire:
"Over the last several years in my personal humble opinion, [the] Democratic Party in New York became moving to the left at such a speed that they could not even keep up," Kagan said at a press conference on Monday, via amNY. "And on issue after issue every year, every month, I started to feel that it's not me leaving the Democratic Party, but [the] Democratic Party very quickly started to leave me. Especially on [the] most important issue of the day, public safety."

"Every month I found myself like 'what am I doing in the Democratic Party?'" he added. "In my own district, in southern Brooklyn, everywhere I knocked [on] the doors people saying 'when are you switching to the Republican Party?"

Kagan specifically pointed out that the city's criminal reforms and rising crime in the city were the main reasons he was switching parties. Specifically, he pointed to Democratic policy proposals like abolishing solitary confinement and eliminating landlords' ability to run criminal background checks on prospective tenants.

"I believe right now, the Democratic Party is doing everything possible in New York City to make everybody less safe," he said. According to crime statistics from the NYPD, reported by The Daily Wire, crimes like burglary, grand larceny, and rape decreased by 14%, but other crimes increased. Felony assaults increased 3%; robberies increased 3.6%; car thefts increased by 9.4%; and 30 homicides were reported in the month of November, a 25% increase from the 25 murders reported in November 2021.
Kagan was elected to New York City Council in November 2021, representing the neighborhoods of Coney Island, Gravesend and Sea Gate.
Kagan intends to challenge Democrat Justin Brannan in next year's general election in the newly redrawn district.
From Fox News:
Along with the party switch, Kagan is also planning to compete in the 2023 general for Democrat Council Member Justin Brannan's seat in the newly redrawn 47th council district, according to the New York Daily News, which first reported on the change in affiliation.

Brannan posted a photo of the two council members together in an apparent dig after the reports of Kagan leaving the Democratic Party emerged. Brannan previously endorsed Kagan before the 2021 election, but now the two will reportedly go head-to-head next fall.

Kagan did not respond to Fox News Digital's request for comment regarding the switch.

The councilman's exit comes just days after West Virginia State Senator Glenn Jeffries decided to leave the Democratic Party for the GOP.