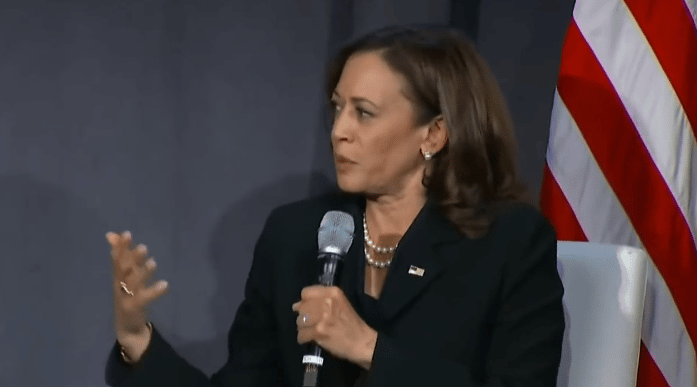 On Friday Kamala Harris suggested hurricane and disaster relief should be based on race.
Of course.
Watch:
Harris said resources and disaster relief in response to Hurricane Ian should be based on equity.
Approximately 2.6 million customers in Florida are without power after Hurricane Ian made landfall Wednesday.
Hurricane Ian made landfall on Florida's west coast on Wednesday as a category 4 storm.
The eye of the storm hit Cape Coral, Fort Myers and Punta Gorda Wednesday with maximum sustained winds of 155 miles per hour.
Governor DeSantis described the damage as that of a 500-year flood after a 9+ foot surge in Fort Myers.
Rather than showing true leadership and reassuring all victims of Hurricane Ian they will receive the help and resources needed to rebuild their lives, Harris made it about race.
"It is our lowest income communities and our communities of color that are most impacted by these extreme conditions and impacted by issues not of their own making," Harris said referring to 'extreme weather' events.
She continued, "And so we have to address this in a way that is about giving resources based on equity and understanding that we fight for equality but we also need to fight for equity understanding that not everybody starts out at the same place and if we want people to be in an equal place sometimes we have to take into account those disparities."
DeSantis War Room quickly responded:
"FALSE. Under Governor Ron DeSantis, Floridians who need help are getting it. FEMA Individual Assistance is available to those impacted by Hurricane Ian regardless of race or background."