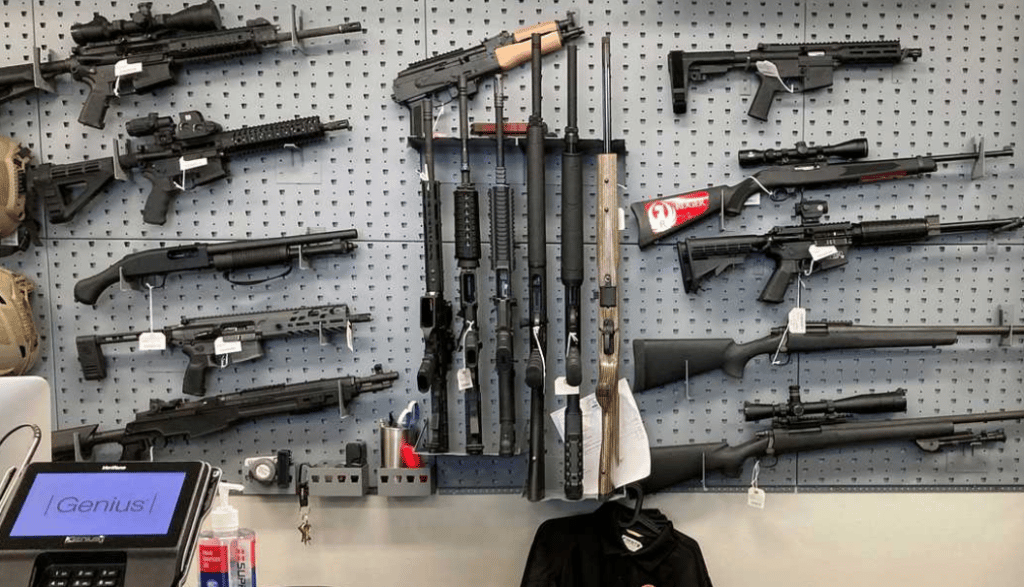 An Illinois judge on Friday temporarily blocked radical Democratic Gov. J.B. Pritzker from enforcing a newly enacted ban on certain semiautomatic rifles and high-capacity magazines.
On Tuesday, former Republican Attorney General candidate Thomas DeVore filed a suit against Gov. JB Pritzker, State Senate President Don Harmon, House Speaker Christopher Welch, and Attorney General Kwame Raoul – all Democrats – to stop their recent "Assault Weapons Ban". DeVore's motion for a temporary restraining order was heard on Wednesday during a two-hour hearing before Judge Joshua Morrison in Effingham County.
It's not clear how this ban could even be enforced, since there is no such thing as an assault weapon. Even though it is a commonly used term, it is incorrect both literally and grammatically. "Assault rifle" and "Assault Weapon" are media terms used to attract attention, and this incorrect term has been normalized for any tactical style rifle.
A ban on an "assault weapon" makes no more sense than a ban on unicorns since both do not exist in reality.
Townhall reported:
On Friday, an Illinois judge granted a temporary restraining order blocking the enforcement of a gun control law that outlaws so-called "assault rifles." 

To recap, Democrat Gov. J.B. Pritzker signed the legislation, the "Protect Illinois Communities Act," earlier this year. The law bans semi-automatic sporting rifles, as well as "high-capacity" magazines and "rapid-firing" devices.

"[For] too long people have lived in fear of being gunned down in schools, while worshipping, at celebrations or in their own front yards. This legislation will stop the spread of assault weapons, high-capacity magazines, and switches and make our state a safer place for all," Prizker said in a statement when he signed the law.

According to the Chicago Sun-Times, some gun shops saw an uptick in firearm sales due to the impending ban. And, hundreds of pro-Second Amendment groups and individuals filed legal challenges against the law. 

Friday's ruling was limited to the plaintiffs, more than 800, in a lawsuit led by former Republican candidate for attorney general Thomas DeVore. The lawsuit argued that the law violates the U.S. Constitution. 

In the ruling, the court concluded that the Plaintiffs "have a Constitutional fundamental right…protected by the Constitution of Illinois & the Constitution of the United States" and that "Plaintiffs are being immediately and irreparably harmed each day" that the gun control law is in effect.