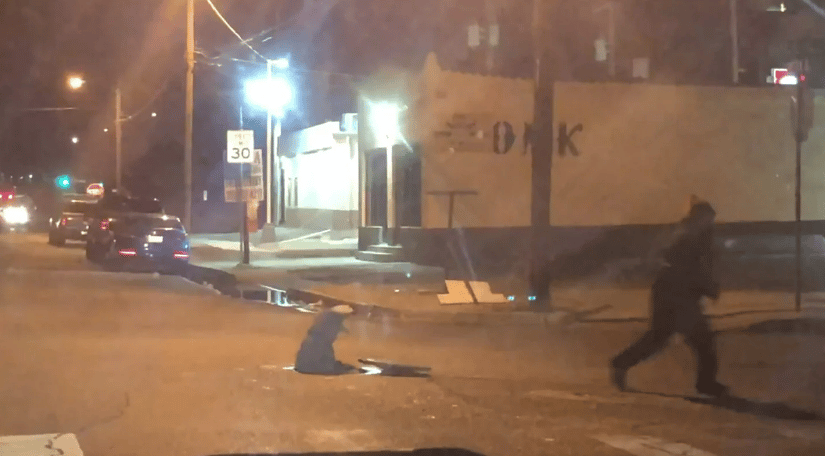 Thousands of illegals are pouring across open U.S.-Mexico border this past week.
Fox News reporter Bill Melugin witnessed a caravan of over 1,000 individuals enter El Paso in one night earlier this week.
Now, illegal aliens have been spotted popping out of manholes in downtown El Paso, crawling out of the sewer system to enter the country illegally, according to local reports.
Residents who live near downtown El Paso have been witnessing migrants exiting manholes for weeks now, sometimes in groups as large as 30.
A group of six illegal immigrants was spotted Wednesday night just north of the border wall by a KVIA-TV news crew after having entered the US wastewater system via openings at the Rio Grande River, which serves as the border marker.
Local resident Rosalina Tapia told the TV station in October, "They are not using the river anymore, they are using the water tunnels to come in."
Tapia explained that once they come out of the manholes they run and hide. She said the illegals will then call someone to come pick them up.
KVIA-TV reported:
ABC 7 crews witnessed five or six people coming out of a manhole and ran last night in Segundo Barrio.

Migrants have been known to come out of manholes in the past. The manhole is not very far from the border wall.

This is also not the first time we have seen people coming out of the manholes in El Paso. Segundo Barrio residents have claimed to have seen many come out of the manholes and sewage tunnels.