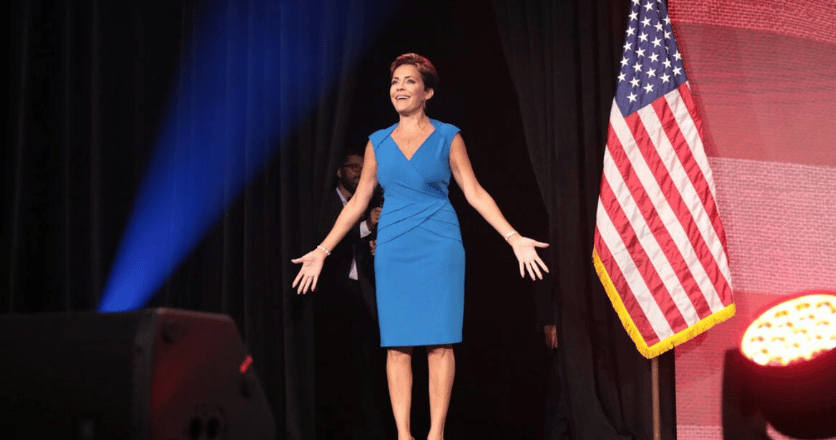 Kari Lake has refused to give up in her fight for election integrity after the botched Arizona midterm election.
She vowed to expose the corruption that led to numerous issues and likely altered the outcome of the race.
Lake continues to find more shocking evidence that the election was a disaster and likely skewed the outcome.
Her latest discovery, thanks to a freedom of information request: Some 200,000 votes in corrupt Maricopa County, which leans heavily red, were not properly tabulated and actually failed.
"Officials sabotaged Election Day. On November 8th (when 75% of votes were for @KariLake) nearly 1/4 of a MILLION voting attempts FAILED, according to the system log files that were obtained via FOIA," Kari Lake tweeted.
"This is huge, folks. Huge."
"CONFIRMED: On Election Day, tabulators rejected nearly 1/4 MILLION Vote Attempts. What happened here in Arizona was truly an assault on our Country. We must rectify this," Lake added.
Kari Lake War Room added in another tweet: "Shelby Bush confirms after reviewing the system log files from the tabulators on election day, nearly a quarter-million ballots were misread. With 446 tabulators across the county, there's no doubt the integrity of the election in Cheating Maricopa County was compromised."
Hobbs filed and Answering Brief to have Kari Lake's lawsuit thrown out.
Kari Lake War Room explained the evidence will show that "she's illegitimate & she knows it."
Kari Lake also said there's evidence that nearly 40,000 ballots were illegally counted.
"Today's Senate Testimony CONFIRMS nearly 40,000 ballots illegally counted (10% of the signatures reviewed). I think all the 'Election Deniers' out there deserve an apology," Lake tweeted.
Speaking to Joe "Pags" Pagliarulo, Kari Lake said, "I will die on this hill."
Watch the full interview with Joe Pags on Rumble: