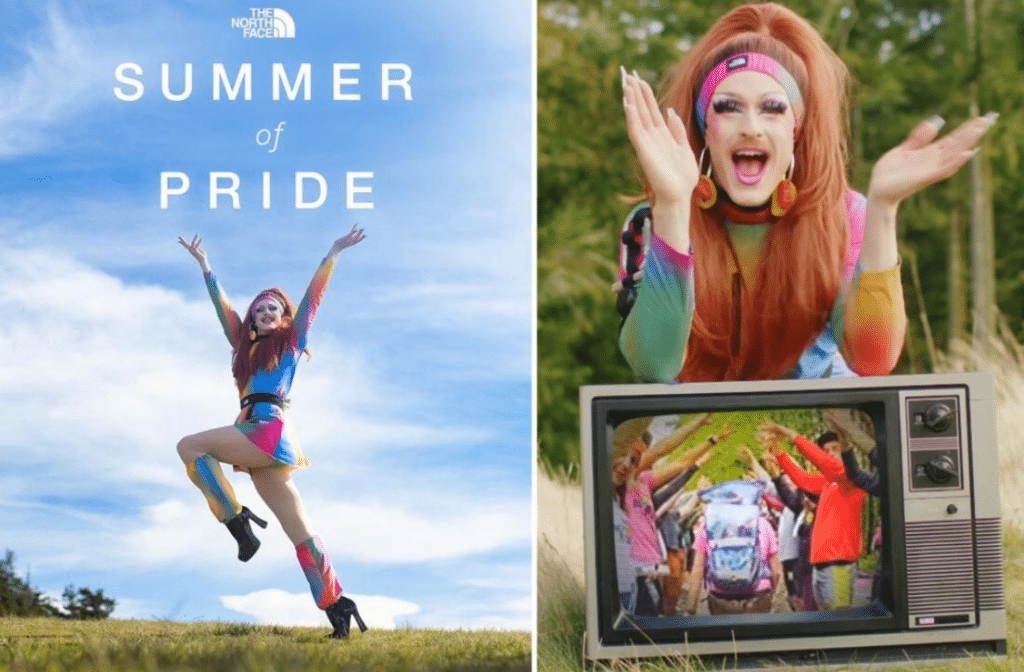 Another company has decided that it too would like the Bud Light treatment.
Mountaineering retail clothing store, The North Face, decided to feature a mustached man in full drag in its new ad for pride month, inviting viewers to "come out".
The LGBTQ line of clothing is geared toward adults and children.
"Hi! It's me Pattiegonia! A real life homosexual! And today I am here with The North Face!" the drag queen said.
"And we are inviting you here to COME OUT in nature with usssss!" he said.
Watch:
Pattiegonia shared the ad on his (?) Instagram page with the following caption:
🌈 Nature lets you be who you are, so, for the second year in a row @thenorthface is hosting Summer of Pride together with @pattiegonia (they/she) to celebrate you and all the beautiful ways you get outside.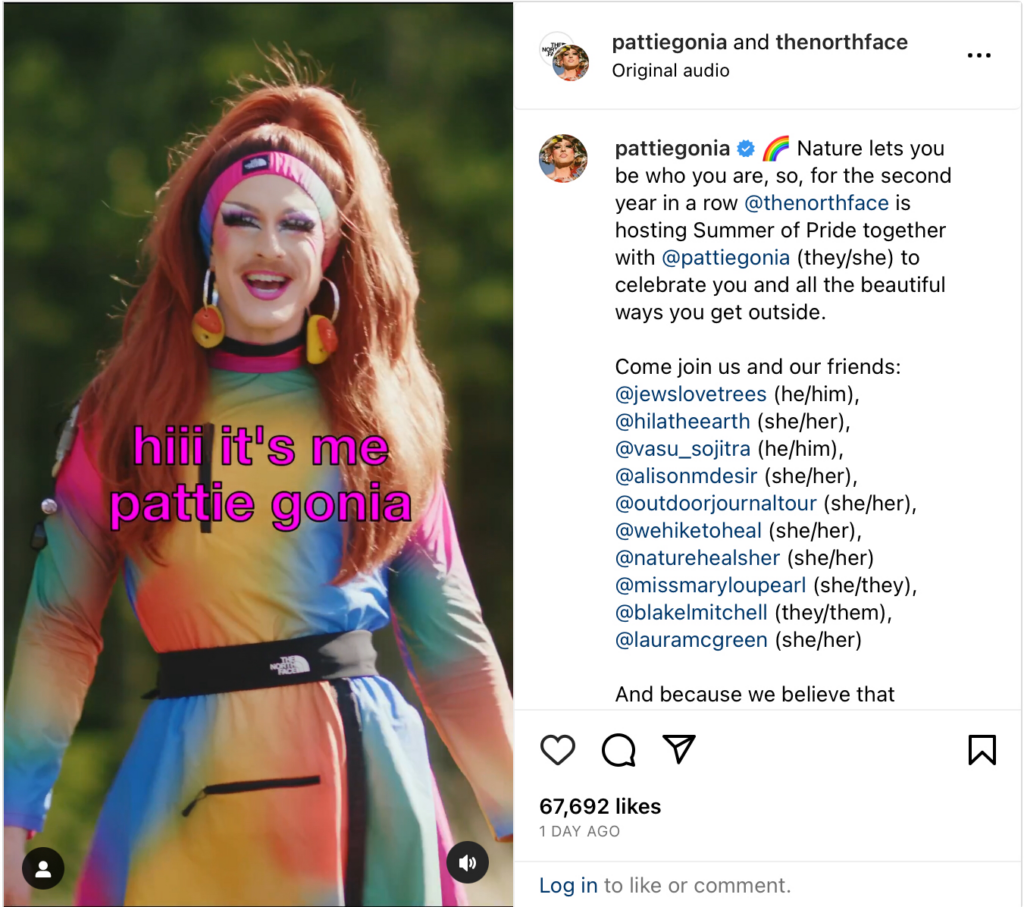 The New York Post reported:
The tour, dubbed "Summer of Pride," invites North Face fans to gather outdoors for hikes "to celebrate Pride and bring camp to the outdoors," the tour's landing page says.

"This tour has everything: hiking, community, art, lesbians, lesbians making art," Gonia says in the promo video.

North Face has also dropped its 2023 Pride collection, which boasts a selection of rainbow-clad clothes for children, including a T-shirt that says "outdoors together."

The collection's landing page boasts the line's slogan: "We roar. We heal. We become. Mother Nature guides us to where we need to be — and we dress to honor her," and shows tots modeling the themed apparel.

The rainbow motif is also printed on adults' tees, hoodies, jackets, shoes, hats, and more on offer for up to $165.

The North Face didn't immediately respond to The Post's request for comment
Pattiegonia lashed out at potential (and former) customers expressing their disapproval of The North Face's new ad.
In one comment back to an apparent former customer, the drag queen spoke on behalf of The North Face and replied, "they never wanted you babe."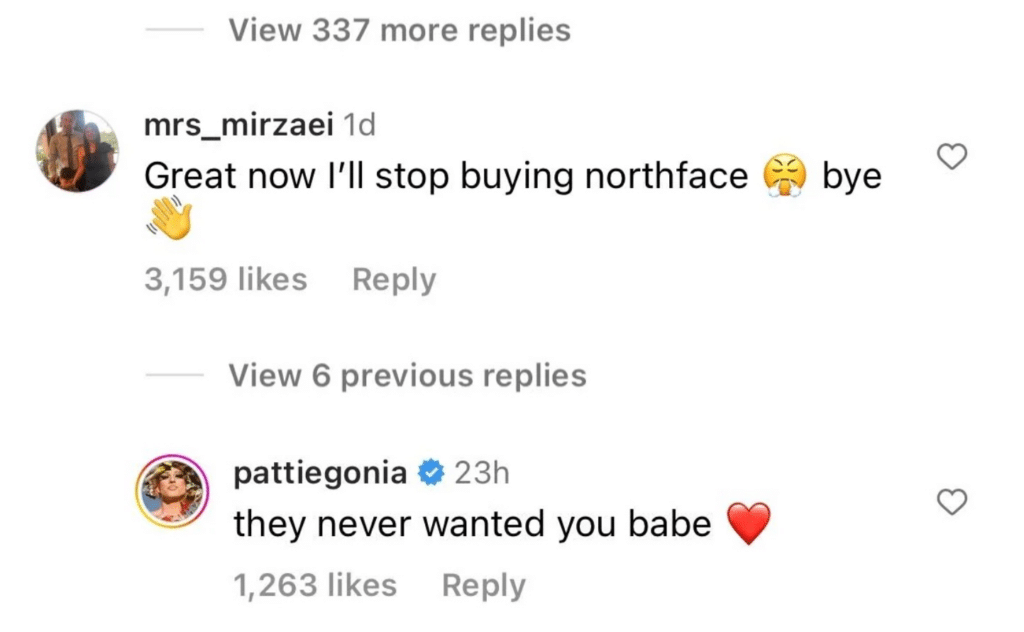 Americans have been very clear about this issue. They do not want to see drag queens in ads for products directed entirely, or in part, to children. Period.
At least Bud Light won't be lonely at the bottom. They have Target and The North Face to keep them company.