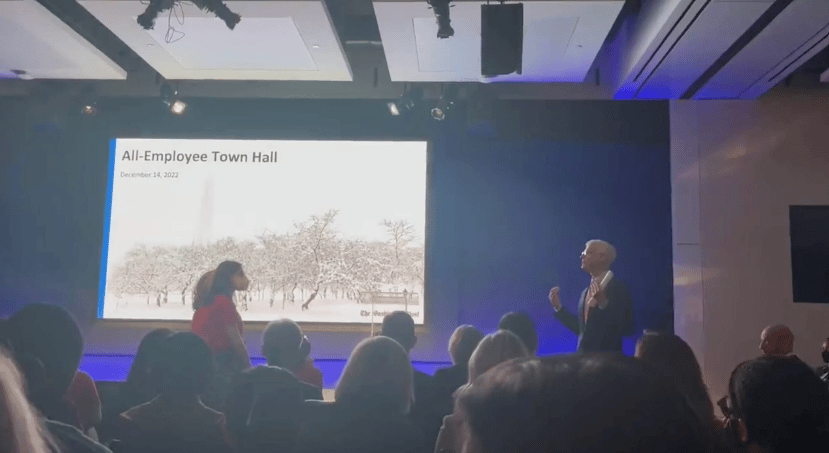 This week, the Washington Post announced that it had lost 500,000 subscribers since Joe Biden took office.
In 2021, The Washington Post had 3 million subscribers – that number dropped to 2.5 million in 2022.
On Wednesday, Washington Post publisher Fred Ryan told employees at a company town hall meeting that layoffs would be conducted early next year.
Ryan said layoffs would affect a "single-digit percentage" of the company's 2,500 employees.
The meeting turned chaotic after Ryan announced looming layoffs and then left the room as concerned employees shouted questions.
"We anticipate it will be a single-digit percentage of our employee base, and we will finalize those plans over the coming weeks," Ryan said.
Washington Post reporter Annie Gowan said Ryan rushed out of the meeting after announcing the terrible news, without answering any questions from the employees, who were furious.
"We're not going to turn the town hall into a grievance session with the Guild," Ryan said.
"It's not a grievance session, it's questions," one staffer responded as Ryan turned his back to outraged employees.
"You talked about the positions getting eliminated. What are you going to do to protect people's jobs? Are they going to be treated like the magazine staffers were?" one staff member said.
"We'll have more information as we move forward. Thank you very much," Ryan responded before exiting.
Watch: