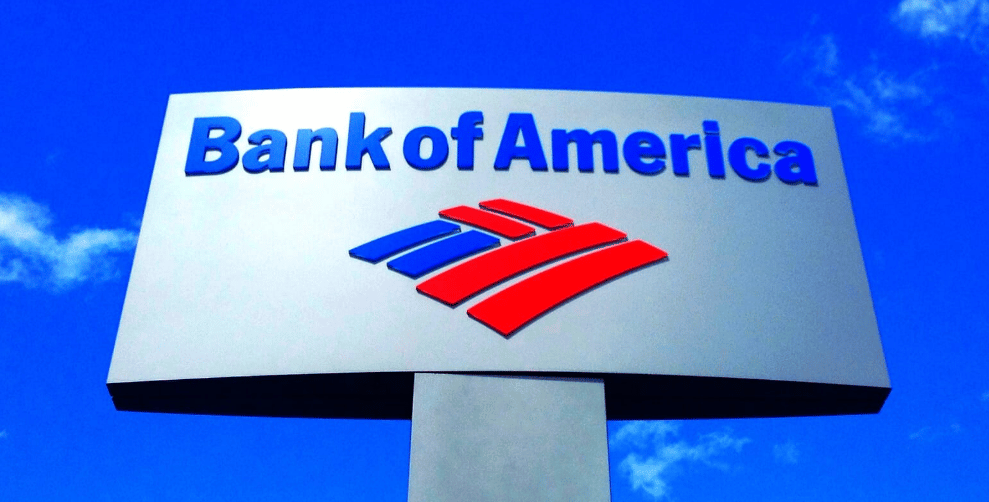 Bank of America came under fire after users reported that money was missing from their bank accounts.
Multiple customers went public with the fact that their money was missing, and they couldn't get ahold of Bank of America.
ABC 13 reported:
Some Bank of America customers said money is missing from their accounts, including funds from Zelle deposits and transactions.

Rey Garcia has trusted Bank of America with his money for 20 years.

But when he noticed the problem happening to others, he went to check his own account.

"I was surprised, like, whoa," Garcia said. "So I checked my transactions. I had, like, 15 different Zelle transactions. That was, like, a red flag for me right there because I don't remember doing all that in one day."

He says almost $700 went missing from his account. He called customer service with no luck getting a representative.

Garcia tells ABC13 he has pending transactions scheduled to come out Thursday for his bills.

"I'm going to have to go in there and dig in my savings account, which I don't want to use, but these bills got to get paid, you know what I mean?" he said.

A Bank of America spokesman told ABC7 San Francisco that the problem has been resolved and the deposits and transfers are starting to appear in customers' accounts.

Wednesday morning, many customers took to social media to express frustration and try to find answers.

"What is going on over there, accounts are overdrawn???!!!!!" said one Twitter user.

"Where is my money!!! Account negative!!!!" said another.

DownDetector, a website that monitors the statuses of websites, said that "user reports indicate problems at Bank of America," with the first user-submitted reports coming in at 1:42 a.m. on Wednesday, Jan. 18. Sixty-six percent of reports indicated there was an issue with "funds transfer."

BofA customers on social media also report that when trying to place a call to customer service, they receive a message that their call cannot be completed due to "extenuating circumstances." At one branch location in Houston, a line of more than a dozen customers waited for help, with several of them saying money was missing from their accounts. They're telling ABC13 Houston that they've been told to call customer service, but they can't get through to representatives on the phone, so they showed up in person.

"Has the entire phone customer service team been fired? I have been trying to reach anyone through the helpline for 20 minutes with no luck, even the fraud line is down," tweeted one customer.

Bank of America put a warning on its app, saying: "Please note: Zelle transactions made between January 14 and January 17 may be delayed in occurring and posting to accounts as requested. Transfers will be completed and will appear in your account activity and balances as soon as possible. We apologize for any delays or inconvenience."
Bank of America acknowledged there was a problem with Zelle transfers but stated that it has been fixed.
Zelle said that the issues had nothing to do with "any issues with the Zelle Network."
Fox Business reported:
Bank of America acknowledged that there was a problem with processing Zelle transactions, but said that it was resolved later on Wednesday.

"We did have an issue where there was a delay in posting Zelle transactions. It was resolved earlier today, so that all the transactions are showing in people's accounts," Bill Halldin, a spokesperson for Bank of America, told FOX Business.

Zelle, a peer-to-peer payment processor that is available through more than 1,700 financial institutions, said that the "issue was not the result of any issues with the Zelle Network."

"We understand that a Zelle Network financial institution may have experienced issues processing some of their customers' Zelle transactions, which has now been resolved," a Zelle spokesperson told FOX Business.