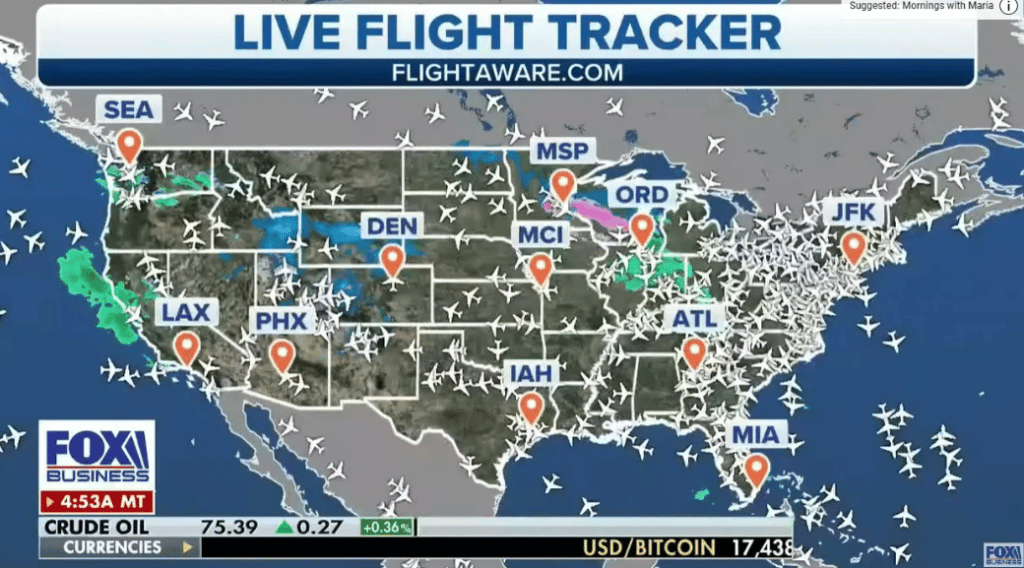 The FAA temporarily grounded flights across the US after a nationwide system outage.
ALL domestic departures were reportedly grounded until 9 AM.
This is alarming.
FOX 29 reported:
The Federal Aviation Administration on Wednesday reported a system failure nationwide, temporarily grounding all domestic flight departures as it works to resolve the issue.

A statement from the FAA noted an issue with NOTAM (Notice to Air Missions), a system that sends out critical information to pilots and other flight operations personnel about potential hazards along a route. The alerts span from mundane information about construction at airports to urgent flight restrictions or broken equipment.

All aircraft are required to route through the system, including commercial and military flights.

As a result of the issue, the FAA said it ordered all airlines "to pause all domestic departures until 9 a.m. Eastern Time to allow the agency to validate the integrity of flight and safety information."
This same thing happened in the Philippines on New Year's Day when all international flights were rerouted when the country's airspace collapsed due to technical issues.