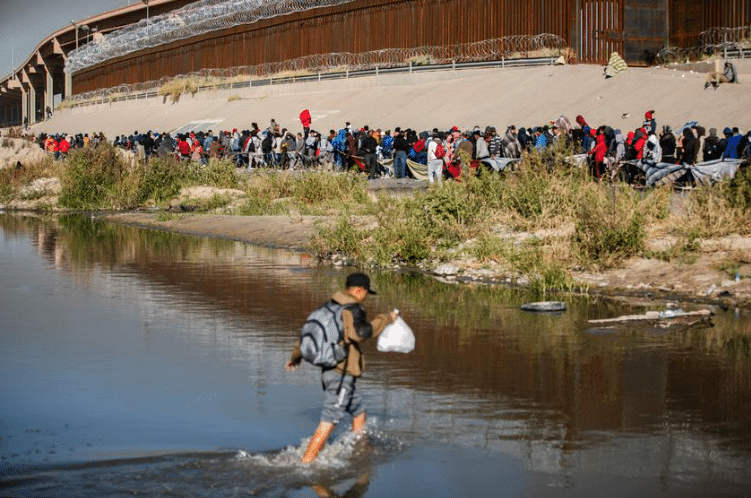 The Democrat mayor of El Paso, Texas, has begun busing illegal aliens to New York, Chicago, and Denver.
Mayor Leeser is sounding the alarm in response to a massive surge in immigrants entering his city illegally, asserting that his city has reached "a breaking point."
"The city of El Paso only has so many resources and we have come to… a breaking point right now," Mayor Leeser said at a news conference Saturday.
"I think it's really important to note that we have a broken immigration system," Lesser added. "It's the same thing over and over again."
Watch:
El Paso, Texas, Mayor Oscar Leeser (D) says his city is "at a breaking point" as illegal immigrants pour across the southern border: "We're running out of hotels; we're running out of space." pic.twitter.com/MDZMJsmNKg

— RNC Research (@RNCResearch) September 26, 2023
Leeser's warning comes as El Paso experiences a daily influx of over 2,000 illegals crossing the border. This surge has put a strain on resources and has resulted in the overcrowding of available shelter facilities.
According to Fox News, Leeser said that the city intends to establish a new shelter. However, on Saturday, El Paso chartered five buses to transport migrants to Democrat-led sanctuary cities like New York, Chicago, and Denver. The mayor explained that migrants were being relocated to their preferred destinations, as many lacked the means to reach these locations themselves. This decision was made due to El Paso's current shelter capacity, which can only accommodate 400 individuals and must also cater to the city's homeless population.