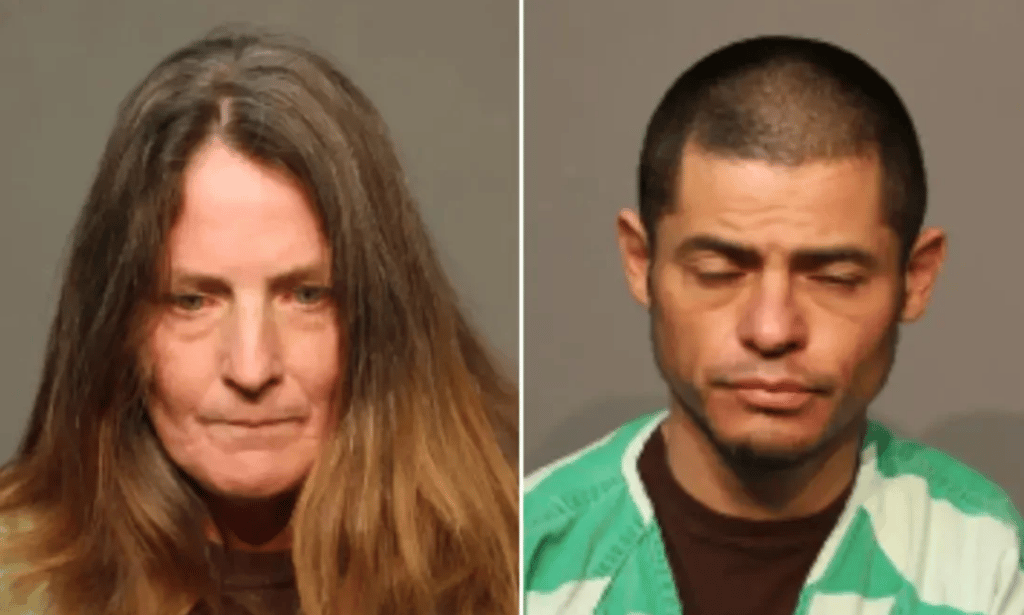 An Iowa mother scared off a pair of criminals who allegedly attempted to kidnap her son in a Des Moines skywalk by drawing her weapon.
The mother, Shay Lindberg, was leaving her office when she noticed a pair of homeless people walking back and forth in front of the door and waving at her son.
Lindberg says that she assumed that they just wanted to apply for a job or something and did not think anything of leaving the office.
The two people were identified as Michael Ernest Ross, 43, and Laurie Lynn Potter, 57.
When Lindberg exited the office with her son, Potter began demanding she give her the child and crouched down and told him she was his "real mother." She told the child that his real father was "Thor" and grabbed his arm and tried to run away.
At this point, Lindberg pulled out her weapon and told the pair to leave.
"In this case, the display of a handgun had the desired effect, and a mother was able to protect her child," Des Moines Police spokesperson Sgt. Paul Parizek told the Des Moines Register.
"It certainly looks like the big turning point here, the pivotal piece to keeping her child safe was the fact that she was lawfully armed with a handgun, and she produced it and told them 'let go of my kid,'" Parizek said.
"This incident, and other recent events involving self-defense with a firearm, should send a strong message to criminals. The risk of being seriously injured or killed while committing a crime is very real," Parizek said.
Lindberg then called Will Hunter of Per Mar Security Services, who recognized Potter based on the descriptions provided.
Hunter called the police, provided the names of Ross and Potter, and followed the two until the police arrived to take over the situation.
According to Polk County Jail records, Potter and Ross were booked and charged with felony Child Stealing on Jan. 5.
Potter was on probation and charged with two counts of violating her probation.