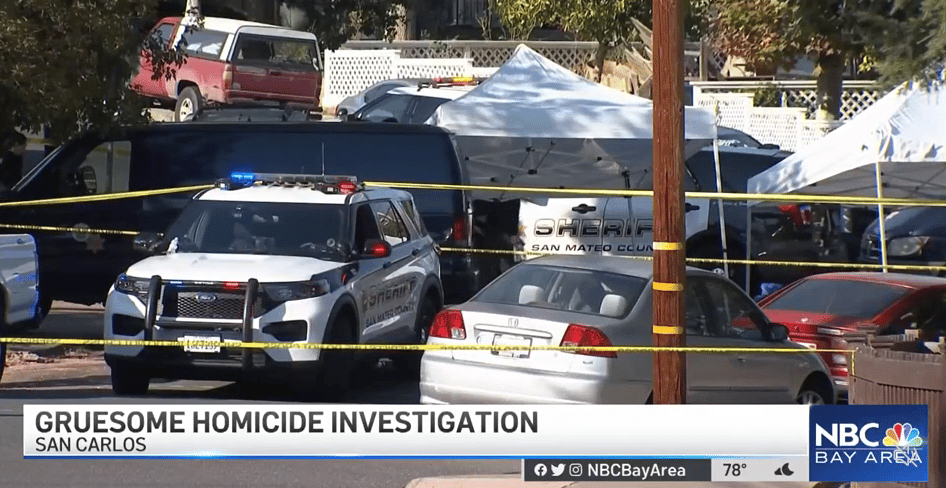 A woman was beheaded with what is described as a "samurai sword" in broad daylight, in front of her home, as neighbors watched in horror.
The victim has not been identified.
Investigators told NBC Bay Area that Solano has an "extensive, violent criminal past and a history of mental illness and that the victim had a restraining order against him."
From NBC Bay Area:
A woman's head was severed with a sword in San Carlos Thursday, authorities with knowledge of the investigation told NBC Bay Area's Investigative Unit.

The suspect, who returned to the scene, was arrested in connection with the woman's death, according to the San Mateo County Sheriff's Office. The suspect was later identified as Jose Landaeta Solano.

Deputies near the intersection of Laurel Street and Magnolia Avenue were flagged down at about 11:50 a.m. by witnesses who reported an assault in progress, the sheriff's office said. When deputies arrived at the scene, they found the woman dead.

Chapele Thorborne, who lives in the neighborhood, told NBC Bay Area Thursday that he was in disbelief.

"It was kind of a shock, you know. This is a nice neighborhood. So, it's a shock," he said.

Thorborne said that he knew both the victim and Solano, and added they moved into the neighborhood about three years ago.

"They seemed like they loved each other," he said.
Watch from NBC Bay Area:
The San Mateo County Sheriff's Office posted an update on Twitter: