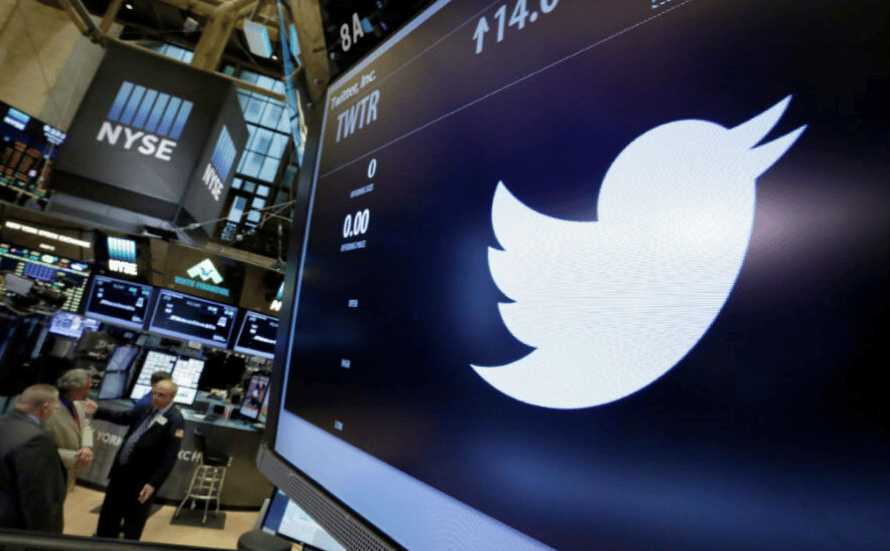 Matt Taibbi dropped Part Six of the Twitter Files, dubbed The FBI Subsidiary, on Friday that detailed the FBI's ties with the tech giant.
"The #TwitterFiles are revealing more every day about how the government collects, analyzes, and flags your social media content. Twitter's contact with the FBI was constant and pervasive, as if it were a subsidiary," Taibbi began the thread on Friday.
The FBI was in constant contact with Twitter.
"Between January 2020 and November 2022, there were over 150 emails between the FBI and former Twitter Trust and Safety chief Yoel Roth."
Some emails were mundane, but the majority were requests by the FBI for Twitter to take action on election 'misinformation.'
"… a surprisingly high number are requests by the FBI for Twitter to take action on election misinformation, even involving joke tweets from low-follower accounts."
Taibbi highlighted the FBI's social media task force established after the 2016 presidential election to monitor foreign interference prominently featured in the Twitter Files. 
"Do agencies like FBI and DHS do in-house flagging work themselves, or farm it out? 'You have to prove to me that inside the f—ing government you can do any kind of massive data or AI search,' says one former intelligence officer," Taibbi wrote.
The Department of Homeland Security partnered with security contractors and think tanks to pressure Twitter to moderate content.
The FBI and DHS were regularly sending social media content to Twitter through multiple entry points, pre-flagged for moderation.
What stands out is the sheer quantity of reports from the government.
He then shared an email sent to "Twitter contacts" from an FBI official listing multiple Twitter accounts that "may potentially constitute violations of Twitter's Terms of Service."
"Twitter personnel in that case went on to look for reasons to suspend all four accounts, including @fromMA, whose tweets are almost all jokes (see sample below), including his 'civic misinformation' of Nov. 8," Taibbi tweeted.
@ClaireFosterPHD is a parody account that was flagged for an obvious joke.
The FBI's National Election Command Post sent the SF Field office a long list of accounts that "may warrant additional action".
Twitter replied with a list of actions taken, sparing actor Bill Baldwin.
Seems like a prima facie 1A violation.
Item 1 in the letter below from legal exec, Stacia Cardille, to Deputy General Counsel Jim Baker states, "Government-Industry Sync. I participated in our monthly (soon to be weekly) 90-minute meeting with FBI, DOJ, DHS, ODNI, and industry peers on elections threats…"
At the bottom of the letter, she lists a series of escalations which were already "handled".
About one, she writes: "Flagged a specific Tweet on Illinois use of modems to transmit election results in possible violation of the civic integrity policy (except they do use that tech in limited circumstances)."
She admitted to censoring information in a tweet that was true, not mis' or dis' information.
Most tweets contained the obvious, "Get out there and vote Wednesday!" joke.
In this March 2021 email, an FBI liaison thanks a senior Twitter exec for the chance to speak to "you and the team," then delivers a packet of "products".
The executive circulates the "products," which are really DHS bulletins stressing the need for greater collaboration between law enforcement and "private sector partners."
The 2016 Russian interference story was an ubiquitous pretext for justifying the censorship.
The DHS also explained that the collaboration among law enforcement, terrorism prevention efforts, and private sector partners would improve their ability to detect changes in Domestic Violent Extremist trends and provide early warning of potential attacks.
In January 2021, Twitter execs processed an FBI list of "possible violative content."
There were multiple points of entry into Twitter for government-flagged reports.
Reports also came from different agencies.
One way that Twitter received reports was via the Partner Support Portal, which was created by the Center for Internet Security, a partner organization to the DHS.
Twitter execs received an alert from California officials, via the Partner Support Portal, asking why no action was taken on a Trump tweet.
Obviously, when they flagged accounts and/or tweets, they expected action to be taken.
A video was reported by the Election Integrity Project (EIP) at Stanford, apparently on the strength of information from the Center for Internet Security (CIS):
The CIS is a DHS contractor, which describes itself as "partners" with the Cyber and Internet Security Agency (CISA) at the DHS.
The EIP is one of a series of government-affiliated think tanks that mass-review content, a list that also includes the Atlantic Council's Digital Forensics Research Laboratory, and the University of Washington's Center for Informed Policy.