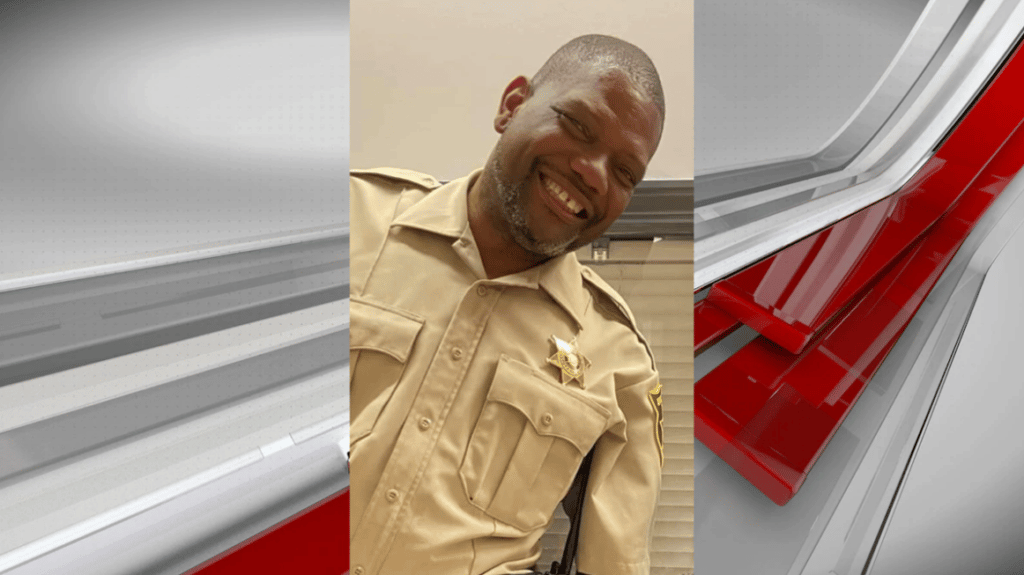 Students and staff at Pinson Elementary are mourning the loss of a beloved member of their team.
School Resource Officer, Deputy Patrick Leblanc, died suddenly and unexpectedly earlier this week and school leaders are now working to provide grief resources for the students.
Deputy Leblanc's cause of death has not yet been revealed.
Jefferson County Sheriff's Office issued the following statement:
It is with great sadness that the Jefferson County Sheriff's Office informs of the sudden passing of School Resource Deputy Patrick Leblanc. Deputy Leblanc loved and was loved by his students at Pinson Elementary School. He always had a smile to share. Please keep his family in your thoughts. He will be missed by all who knew him.
WBRC reported:
"He really touched everyone in the building," Principal Ann King said." He was always playing rock, paper, scissors with the kids walking through the hallway. The kids got wise to him, because he would always end with the same ending, so they knew they could beat him. Just to put a smile on the kids face."

The kids called him 'Officer Pat'. He unexpectedly passed away earlier this week, leaving teachers and students heartbroken.

"His loss is.. I mean he was really part of our family," King said. "We are going to miss him terribly. He spent every minute of every day making connections with his students."

King said he went above and beyond the requirements of his job.

"Officer Pat actually downloaded Roblox on his personal phone," she said. "One little boy, if he had a good day, he got to come to Officer Pat in the office and play Roblox with him."

King said he spent everyday ensuring the school was safe, but he also loved giving presentations.

"He would do a presentation at the beginning of the year about safety to every classroom," King said. "But, also a presentation for Black History Month and Veterans Day, because he was a veteran. He was in those classrooms everyday. He would go to the pre-K classes and read books to the kids. He was just very very very special."

King said they are already working on plans to honor and remember Officer Pat. She said they are also getting a lot of support from the Jefferson County Sheriff's Office and SRO's.
While it hasn't been confirmed, it stands to reason that Deputy Leblanc was up to date on the Covid-19 vaccination.