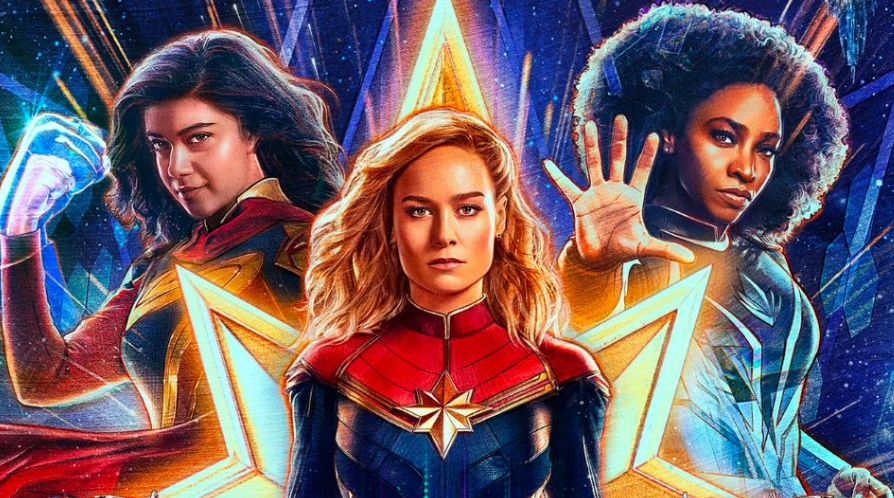 The most recent addition to the Marvel Cinematic Universe, "The Marvels," has totally flopped at the box office, and critics are attributing its underwhelming performance to "woke" decisions made by Disney and the film's casting crew.
According to Deadline, "The Marvels" is anticipated to earn only $47 million during its opening weekend, marking the lowest debut for a Marvel movie since the series began in 2008. Initial projections by Deadline suggested a $140 million gross, which still falls significantly short of the film's $300 million budget.
Starring Brie Larson, "The Marvels" is the sequel to 2019's "Captain Marvel" and features a "diverse" all-female cast which drew criticism that the director dismissed as an "unnecessary distraction."
Every. Single. Time. pic.twitter.com/s0WApDGaaC

— End Wokeness (@EndWokeness) November 12, 2023
Film consultant David A. Gross commented that this opening marks an unparalleled collapse at the Marvel box office, as reported by The Post Millennial.
Get woke go broke pic.twitter.com/Asa7NNMAHt

— Tim Pool (@Timcast) November 12, 2023
In recent years, Disney has faced challenges with woke themes in its films, drawing intense criticism and impacting the company's reputation. For instance, the remake of "The Little Mermaid," starring Black actress Halle Bailey, sparked outrage, particularly in Asia, where audiences felt it contradicted the traditional portrayal of the character as white. Additionally, "The Elementals," an animated film depicting the lives of cartoon chemical elements and including a non-binary character, faced a similar fate with poor reception.
This backlash has resulted in Disney experiencing some of its lowest stock valuations in years and significant declines in its Disney+ subscription service.
The backlash against "woke Disney" was recently a subject of ridicule in an episode of "South Park" and has drawn criticism from Florida Governor Ron DeSantis, who made his conflicts with the company a focal point of his presidential campaign. During his tenure, the Florida governor aimed to eliminate special tax breaks exclusive to Disney. However, the powerful company countered these attempts in court.