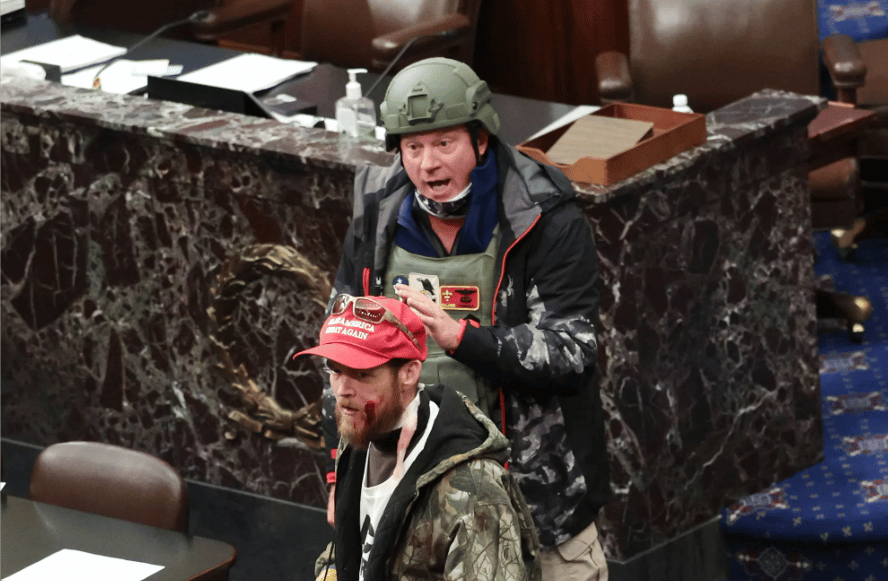 The Justice Department saw the first acquittal of a Jan. 6 protestor on the felony obstruction charge.
A federal court judge acquitted Jan. 6 defendant Joshua Black, an Alabama man who said he entered the Senate floor in order to "plead the blood of Jesus," of an obstruction charge related to the Capitol riot.
"I had accomplished my goal. I plead the blood of Jesus on the Senate floor. You know, I praised the name of Jesus on the Senate floor," Black said in a video, according to an FBI affidavit. "That was my goal. I think that was God's goal." 
Black, 46, is the first Jan. 6 defendant who made it to the Senate floor to be acquitted of the federal charge of obstruction of justice, Politico reported. He was found guilty Friday of five other charges related to Jan. 6, including three weapons-related charges.
U.S. District Court Judge Amy Berman Jackson said after a weeklong bench trial that Black had a "unique stew in his mind," leaving her unsure whether the defendant was aware that he was breaking the law.
Judge Berman said prosecutors failed to prove Black's intent was to disrupt Congress – or even whether Black was familiar with the congressional proceedings occurring that day to certify Joe Biden's victory over Donald Trump. Jackson argued that some evidence even suggested Black thought the election certification ended by the time he reached the Capitol.
After the protest, Black posted a video to YouTube in which he discussed entering the Capitol and the Senate chamber on Jan. 6, court documents show.
He has a sentencing hearing on May 5, 2023.